Lessons from Writing the 'Coping with Depression' Blog in 2020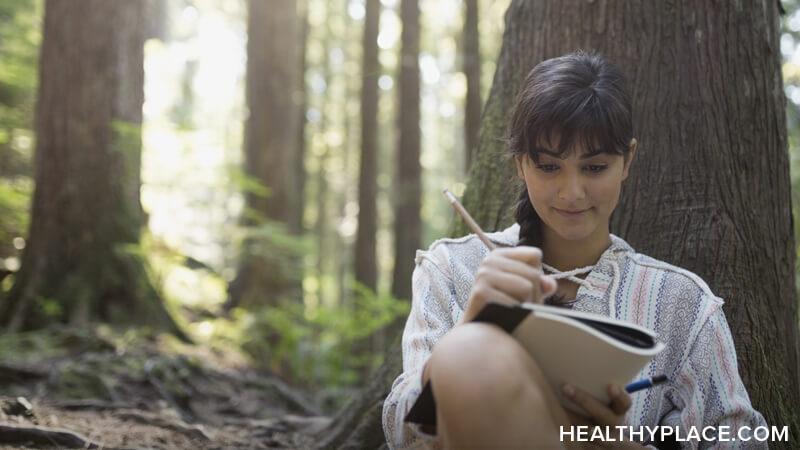 This will be my final post of 2020. Not only are we heading into a new year, but I am due to give birth in just over a week, and I'll be taking a few weeks after that to settle into our new routine as a family of four (and I'm using the word "routine" very loosely). So, with that in mind, I thought I would use this week's blog post to reflect on what I've learned in 2020, and more specifically, what I've learned since joining the HealthyPlace community.
What I Have Learned from Writing the 'Coping with Depression' Blog
Self-analysis is hard: When I joined Healthy Place as a mental health blogger, I assumed it would be easy. I have lived with mental illness for more than 20 years, and since recovering from a breakdown six years ago, I have been anything but shy about sharing my experiences. However, I have come to learn that there is a big difference between talking to a friend about your mental health over a coffee and writing about it in a blog post and sending it out into the world for judgment without context, and without the ability to qualify what you have said based on the reception it gets. This has forced me to confront some uncomfortable truths about my mental health, and to accept that there are some areas where I still have a lot of work to do.
There are no "neat" answers: I like to end each blog post on a positive note, to offer a glimmer of hope that it is possible to overcome whatever element of depression I have addressed in that post. But the truth is that depression recovery is not linear, and if 2020 has taught us anything, it's that there is no way of knowing what tomorrow will bring. We are living in a time of unprecedented uncertainty, and as someone with obsessive-compulsive disorder (OCD), I have often struggled to accept this. It is going to take time for the world to recover from this pandemic, and it is going to take me more than 600 words to recover from my illness.
People won't always agree with you, and that's okay: In September, I posted a blog post about whether it was selfish to try for a baby if you have a history of depression. I concluded that everybody has the right to a family, whatever their medical history. The response was mixed, with some readers asserting that it was unfair to expose a child to the risk of relapse and all the trauma that would entail. While I understood the comments, I struggled to let them lie, and as a mother, I even found a couple of them to be personally offensive. I learned that you cannot force anybody to agree with you, particularly when their viewpoint has been shaped by personal experience. Everybody's experience with mental health is unique, and therefore every opinion is valid. What matters is that we treat those opinions with respect, even when they diverge from our own.
We are all in this together: We might not share all the same opinions, but what we do share as writers and readers of HealthyPlace is a desire to improve our understanding of mental health, and to create a culture of openness and empathy for those who suffer. I have seen HealthyPlace articles reach people from all over the world, and it brings me great comfort to know that there are people around the globe committed to speaking out about things that just 10 years ago they wouldn't dream of discussing in anything but hushed tones behind closed doors. 
And so, as my first few months with HealthyPlace come to a close, I want to thank everybody who has stopped by this blog. The experience of writing about my mental health journey has been hugely beneficial to my recovery, and while I know there will be challenges ahead, I feel more prepared than ever to face them. 
APA Reference
Lear, J. (2020, December 17). Lessons from Writing the 'Coping with Depression' Blog in 2020, HealthyPlace. Retrieved on 2023, September 25 from https://www.healthyplace.com/blogs/copingwithdepression/2020/12/lessons-from-writing-the-coping-with-depression-blog-in-2020
Author: Jennifer Lear