Comforting Ourselves As We Cope with Depression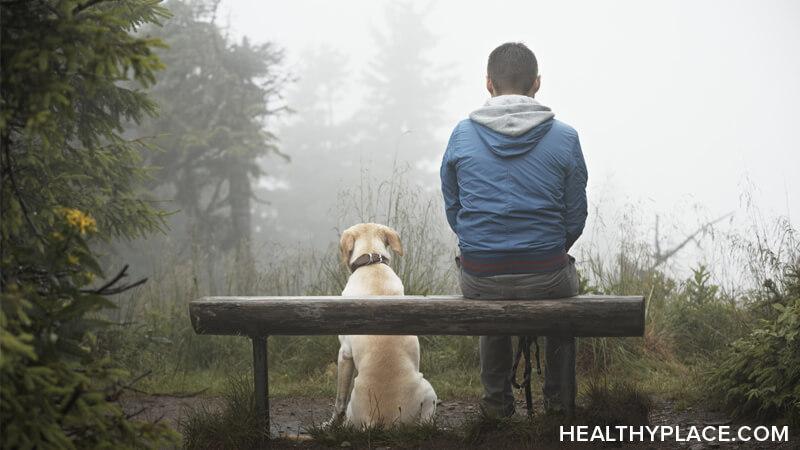 Comforting ourselves as we cope with depression is an important skill. While others may offer us comfort and want to help, they are often unable to truly do so. Only we understand our own needs for comfort completely, and we need to work towards being able to meet these needs. It's a process, though, so don't feel rushed.
Each person has a different timeline as he/she walks this path with depression. Also, as we've talked about before, the path is not straight. We often find ourselves on detours and backtracking ("Depression Recovery Doesn't Always Feel Like a Straight Line"). Yet, even though we may travel at different paces, we still travel a similar path. We are still here to offer encouragement and support to each other. In this post, I'd like to share with you some ways in which I comfort myself as I battle depression. I hope that you will find these ideas helpful and adjust them to suit you as needed.
How to Comfort Ourselves When We Have Depression
(All of this assumes that you have talked with a healthcare provider and are following the advised treatment plan.)
Just breathe. If you are in a very low season of depression, such as the kind that keeps you in bed, just breathe. Take calm breaths and just keep going. Get the rest your body needs, and then get up again. 
Do one thing for yourself every day. Do you like to read? Set aside time for this every day -- even if it's only for 10 minutes. Do you like incense or scented candles? Buy some and enjoy the lovely smells. Do you enjoy flavored teas/coffees? Purchase several and have a wonderful sensory experience as you try them all. I enjoy spending time with my dogs and being outdoors, so I make time for these activities each day. Find at least one way to pamper yourself each day. Comforting ourselves in these types of ways is a great coping skill for dealing with depression.
Listen to music. Make a playlist on a music application. I have two depression song playlists for when I'm fighting hard to cope with my depression. One playlist contains empowering songs to remind me of my strength; the other contains songs about depression to remind me that I am not alone in my battle with depression. These songs offer me comfort in ways that other people can't.
Recognize your strengths. I have a notebook where I list mine when I'm not in the throes of deep depression. It's not easy to think of my strengths when I hit the lowest parts of the abyss. Having my notebook handy, though, is a great comfort to me when I need encouragement during the worst seasons of my depression. 
Get creative. I often find comfort by coping with depression through creativity. I feel the release of my thoughts and feelings through the words that flow to the paper or screen and through the paint that brushes across the canvas or chalks that hit the paper. I often feel as if the depressive episodes I experience, yet can't explain, are best conveyed through my paintings and sketches. 
One of my favorite ways to comfort myself as I cope with depression is to decorate my home in ways that I find beautiful and comforting. In this video, I talk more about how I do this.
APA Reference
Smith, J. (2019, October 24). Comforting Ourselves As We Cope with Depression, HealthyPlace. Retrieved on 2023, May 28 from https://www.healthyplace.com/blogs/copingwithdepression/2019/10/comforting-ourselves-as-we-cope-with-depression
Author: Jennifer Smith
I love all of these suggestions, but I particularly love that you included doing something for yourself and getting creative. Getting creative can gently pull us out of the present a bit, tapping into creativity and imagination, and that can be such a wonderful release. I also love the idea of making a point to really set aside time for something that is truly for you and your enjoyment. Prioritizing your wants and finding comfort in that is a wonderful habit for anyone to get in.
Thank you, Lizanne. I appreciate your comment.
Leave a reply