Steps to Self-Care for Depression
Self-care is a term widely used in recovery from depression, but it's rarely defined by the health care professionals who recommend it for relief of depression symptoms. Over the years, I've learned what kind of depression self-care works for me. Here are some examples that will help you find your own steps to self-care for depression.
For me, depression self-care is all about catering to my interests and preferences about how I spend my time. For example, a common recommendation for self-care is taking a bath; except I don't like baths because I have long legs and my knees get cold in my tiny bathtub.
So I took the idea of taking a bath and tried taking a shower instead. The warm water is soothing and it does help me feel pampered.
Choose Depression Self-Care Based on Your Senses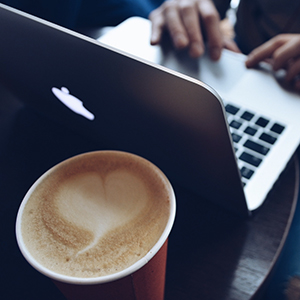 It takes some practice thinking about things that would help you feel better. When I get stuck, I try to think about my five senses.
The hot water of a shower relates to touch. Next I think about scents and taste. I find peppermint soothing in both its scent and flavour, so eating something peppermint might be self-care for depression for me.
Sight is super fun because there are so many things that make me happy to see, even when I'm very depressed. Animals, kids, antiques, and just colourful things, in general, are fun for me to look at. A simple Google search helps me look at any of those things.
Sound is easy because I just think of my favourite music. Though, sometimes, silence is soothing as well. I check in with what I'm feeling in the moment to pick out what sounds might sooth me.
Self-Care for Depression Takes Practice
Sometimes when I feel really depressed, I have to try several kinds of self-care before I feel better. It's great to have a list of things to try, though, so that when I'm feeling depressed I don't have to think too hard. I can just reference my list to think of things to try.
I know that with my depression, I tend to worry a lot and overthink everything. Simplicity is key when finding ways to cope. It works.
Try opening a Word document now and writing down things that relate to your five senses. What are your favourite scents, flavours, sounds, or tactile feelings?
Pamper yourself. You are totally worth it, and I guarantee it will help with your depression. Like I said, it takes practice. Definitely give it a try and be kind to yourself even if it doesn't work out once or twice. The third time, self-care for depression may just make the difference between a bad day and a good one.
You can also find Erin Schulthies on Twitter, Google+, Facebook and her blog, Daisies and Bruises: The Art of Living with Depression.
APA Reference
Schulthies, E. (2015, March 12). Steps to Self-Care for Depression, HealthyPlace. Retrieved on 2019, August 19 from https://www.healthyplace.com/blogs/copingwithdepression/2015/03/steps-to-self-care-for-depression
Author: Erin Schulthies