Coming Out of the Dark Closet of Major Depressive Disorder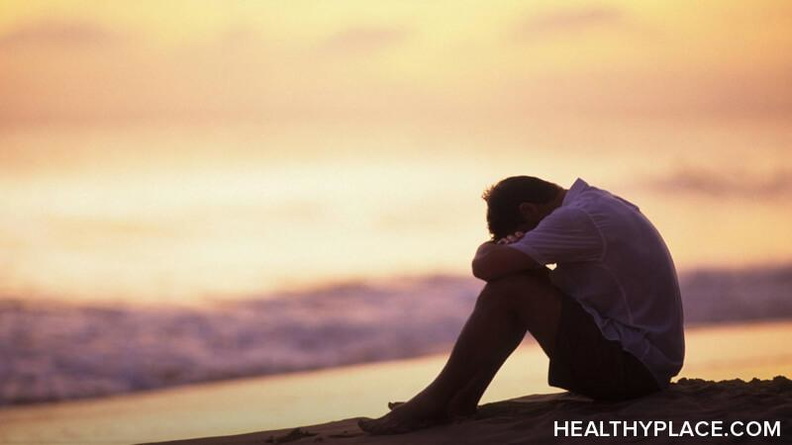 The curtains are drawn, blocking the mid-day sun on what should be a normal work day. I'm lying in bed now, covers pulled tightly to my chest. The bed has become my haven. My mind races with terrible thoughts. I'm not sure I can do this. My stomach churns with anxiety, my eyes well up, but there are no tears. They won't come.

This Is an Illness With a Name: Major Depressive Disorder
The children come home from school, and I can't get out of the bed. I fake a smile. My wife, a saint whose vows are being tested, suggests something is wrong.
I am missing out on life, missing what should be some of the best days with the children. I don't tell her just yet that I'm just trying to survive the day, trying to make it to bedtime, when I can take a sleeping pill and hope my despair disappears into a deep slumber.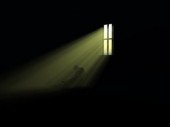 The next day, we go to the doctor. He gives what I am feeling a name. Depression.
He prescribes medicine that doesn't work. It seems to make it worse. We go back again a few weeks later and the doctor concedes that I have reached a depth of depression beyond his capacity to treat (watch the difference between just "feeling depressed" and having serious depression).
Very soon, I start seeing a psychiatrist and, at this point, I don't really care what others might think about it. I wonder what the lady in the corner of the waiting room thinks of me and then I realize she has her own issues, her own battles to fight. I wonder what the man sitting nearby struggles with, but then I realize for the first time, maybe, that I am not in this fight alone.
That was about seven years ago. I have been on an antidepressant ever since and found drugs that work better. I have given up a prolific binge-drinking career. I changed my real career, too.
I still struggle with depression, sometimes on a daily basis. When things are bad, the bad days outnumber the good ones by three to one. There are good times, too, enough to give me hope. Long stretches of good times, even.
Yet seven years later, I am not cured. I am not one of those individuals—at least not yet—that can just defeat depression, stay medicated and be well. It is disheartening at times. A lot of the time.
Self-Stigma and Major Depressive Disorder
Guilt, shame, and embarrassment. I feel anguish for my wife, for my children, for my mother and brothers who see me this way. I am still embarrassed to admit I suffer from mental illness.
This blog, I hope you can understand, is hard to do. Yet I am tired of keeping this problem to myself. I want to help others who suffer like me or far more than I suffer. I have been in the closet with this problem for some time now, yet I can see a crack of light under the door. I want to open it and bask in the fullness of life on the other side.
I am glad that HealthyPlace.com asked me to write this "Coping with Depression" blog. I am tired of that closet because it is a dark and frightening place to be.
My hope is readers of this blog, who suffer like I suffer, will find something they can relate to here. I can't promise that it will help you. I can only promise absolute honesty. That is the best that I can do today.
Jack Smith also blogs at www.onemanswar.blogspot.com
APA Reference
Smith, J. (2011, October 21). Coming Out of the Dark Closet of Major Depressive Disorder, HealthyPlace. Retrieved on 2023, December 6 from https://www.healthyplace.com/blogs/copingwithdepression/2011/10/coming-out-of-the-dark-closet-of-depression
Author: Jack Smith
I feel like you and I have ruined my family life and I am concerned about my kids having depression, I would never had children if I knew this damn condition was hereditary. Religion has the explaination ofbco h but I have to fight it ntinuallyaving a thorn in your side that you have to live with. People say that they have episodes
I have been depressed since I was 14. I am 64. Will shock theraphy help me?
Thank you for sharing your story.Sounds like me too.
Dear Jack,
I do hope you get out of this dark closet fast. It is fortunate that you have such a loving wife, who is all with you-not all have such a support.
Tell me, apart from taking meds, have you tried anything else for recovery? Like yoga, meditation or a vigorous exercise routine? Yes I know it must be difficult sometimes to get out of bed, but if you force yourself into one such activity you are sure to feel better. Gradually, you may even come to a stage when the dose of your meds can be decreased.
Please go through "Fit and Fine, with Yoga in Line" and "Beat the Blues" at http://jeeteraho.blogspot.com
Dear Jack, This scripture verse is for you. The "me" being referred to is Jesus Christ, with whom you can have a personal relationship. "... the Lord has anointed me to preach good things to the depressed, the afflicted, and the humble. To heal the broken hearted, set the captives free, and open prison doors for those who can't get out of bondage. To give to them who mourn, beauty for ashes, the oil of joy for mourning and the garment of praise for the spirit of heaviness." (Isaiah 61:1,3)
I can definitely relate to these feelings, both when I struggled with depression alone and then when I developed anorexia, which only intensify the depression. I have definitely had days that all I wanted to do is pull the covers over my head and shut the world out. Right now I am going through a depressive stage, and I try to plan one thing each day so that I have to get up and get out of bed, get dressed, and leave the house.
Thank you for sharing your story. I am reminded of this quote: "Be kind, for everyone you meet is fighting a hard battle." It is attributed to Plato. I often think of that when I go see my eating disorders psychiatrist when I run into his other patients.
Take care!
Summer,
It is my pleasure. Thanks for visiting!
Cindy,
Thanks for the kind words and for visiting. Please come back. You can also visit my personal blog at onemanswar.blogspot.com
Thank you for sharing your story.
I can relate to wanting to just sleep. I have bipolar but spend a great deal of time depressed and right now I have a lot of things going on in my life. I just can't wait for night to come so I can sleep and not have to think, just dream, happy dreams. I hate being awake right now, too much going on. I don't want to think but I have to, my husband was just diagnosed with colon cancer at the age of 39. Too young, but we have hope and so do the doctors. We caught it early. Too much for me to handle though but I have to.
Michele
Leave a reply