Navigating Summer During Binge Eating Recovery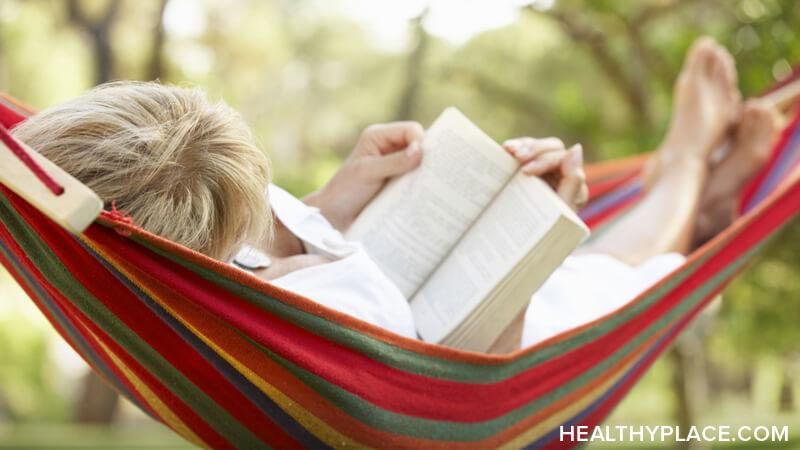 Each summer, I am greeted by a familiar experience. I shake my routines, get outside, and spend more time being social. Summer draws out my restless, ambitious side. I've realized in previous summers that this frenzy of activity affects my recovery from binge eating disorder (BED). This summer, I am reminding myself what I need to do to savor the summer months while not engaging in eating disorder behavior.
Summer Challenges Binge Eating Disorder Recovery
How exactly is BED affected by the summer? I've worked for years on my body image and accepting my body as it is, and still, summer transports me back to the time when I compared my body to everyone else's. We wear swimsuits, and shorts, and show our skin that has been tucked away from sunlight for most of the year. At least, that's the experience if you live in the northwest. The shift to summer feels like a test; am I really accepting of my body? Or am I only accepting of it when I don't have to show it?
When we compare our bodies to other bodies, it can activate the feeling of shame and discomfort with ourselves. These feelings, in my experience, are the motivators of eating disorder behavior. I catch myself more often in the summer skipping meals or overeating in response to these comparisons. 
The stretched summer days also make for longer days, and more activities happening outside. My appetite is much more unpredictable in the summer because I'm more active, but less inclined to eat during the day when it's dry and hot outside. This combination of more activity and less eating leads me to feel starving at the end of the day, which sets me up to binge eat.
Tips for Summer Binge Eating Recovery
With all this exposure and change in the summer, my BED recovery progress stalls and sometimes regresses. I believe summer is also an opportunity to see my recovery mission with fresh, clear eyes. I get to see and work on lurking shame and insecurities. I can get clear with myself on how I want to spend my precious time that is currently being spent on negative thoughts and eating disorder behaviors. 
Here are some anchoring tips to keep in mind as summer unfolds.
Activate your intuition -- When you are constantly busy and moving from one thing to the next, it's too easy to ignore what is going on inside you. How do we know if we are taking good care of ourselves? How can you find a way to slow down and check in with your intuition? I try to keep a journal in my bag, go on walks by myself without music, or make time to sit outside and observe the land around me.
Be aware of the voice of criticism -- When my eating disorder behavior is activated, I am much more critical of myself and the people I see around me. When I notice that I am judging other people, I know I need to slow down and spend some time by myself and address what is going on inside. I know that how I judge others reflects how I feel about myself.
My hope for you this summer is that you will stay observant and curious about yourself. How does summer shift your routine, attitude, or emotions? If you struggle, restrict, or binge, then you have the chance to learn more about yourself. Stay the course, and don't feel discouraged.
APA Reference
Parten, E. (2022, July 4). Navigating Summer During Binge Eating Recovery, HealthyPlace. Retrieved on 2023, December 1 from https://www.healthyplace.com/blogs/bingeeatingrecovery/2022/7/navigating-summer-during-binge-eating-recovery
Author: Emma Parten