Celebrate Binge Eating Disorder Recovery Over the Holidays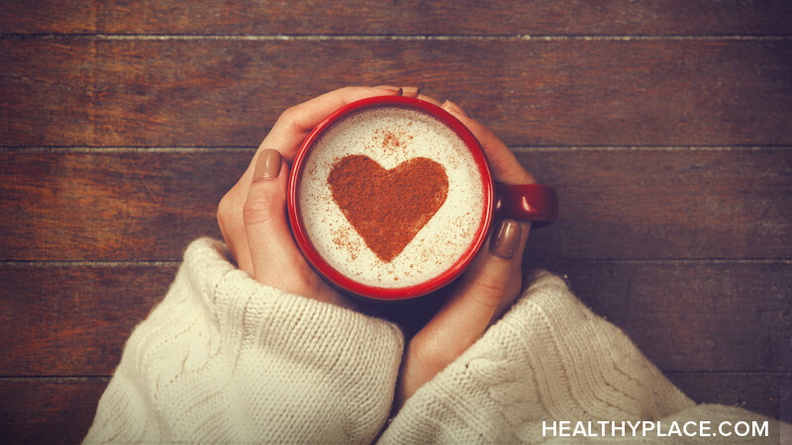 Have you thought to celebrate your binge eating disorder recovery over the holidays? Often times we become so entrenched with stress during the holidays that we forget to celebrate what's really important. When we get caught up in the superficial parts of the holiday season, we completely ignore what truly matters to us. Celebrating your binge eating disorder recovery, your body, and your progress is just as important as all the other good stuff this season has to offer.
Why Should I Celebrate Binge Eating Disorder Recovery?
I understand that it may seem silly and slightly selfish to celebrate your binge eating disorder recovery. I also understand, however, that if we do not take the time to acknowledge our accomplishments we may forget about all the wonderful things we are doing.
Taking time for yourself and your progress helps to continually fuel the fire to keep on the recovery road. When we look back and see our progress, it helps us remember that we can continue to strengthen ourselves and feel all the wonderful things that come along with growth.
When we are able to take a moment to honor our body for all it does for us or our recovery for how much better it makes our life, we become more appreciative of all the hard work we have put into freeing ourselves from the enslavement of an eating disorder.
Ways To Celebrate Your Binge Eating Disorder Recovery
You, by no means, need to have a huge party acknowledging all your hard work. You do not need to alert the news. You don't have to tell everyone around you what you've been doing. If you want to go for it, sing it loud and proud, but it is not a necessity. There are other ways to celebrate your binge eating disorder recovery and yourself.
Small things can do wonders. An hour devoted to self-care is a wonderful gift. It gives you a chance to slow down and give yourself what you really need. Whether that be a nap, a luxurious bath, or a walk on a nice day, all depends on what feels good to you.
Whatever you decide to do this season in regard to celebrating your eating disorder recovery, your accomplishments, and yourself, make sure, above all, you do it for you. You are more than deserving of taking time to remember all the great things you have done. It is not selfish, remember that.
I sincerely hope you enjoy this holiday season, are able to let go of the stress, and get to take some time for yourself. Sending all my best to you and your recovery.
APA Reference
Bialka, G. (2017, December 17). Celebrate Binge Eating Disorder Recovery Over the Holidays, HealthyPlace. Retrieved on 2023, September 30 from https://www.healthyplace.com/blogs/bingeeatingrecovery/2017/12/dont-forget-to-celebrate-your-recovery-this-holiday-season
Author: Grace Bialka