Binge Eating Disorder and Self-Harm
Recent studies have revealed that people with eating disorders often engage in self-harm.1 Self-harm is defined as non-lethal harm done to the self. It can include minor burns, cutting the skin, or even knowingly engaging in the symptoms of the eating disorder. People with binge eating disorder might engage in self-harm.
Self-Harm Can Be A Symptom of Binge Eating Disorder
Mental health problems, such as binge eating disorder, can lead to self-harm behaviors.
Since my binge eating disorder is comorbid with my bipolar disorder, I have self-harmed in the past and, unfortunately, still struggle with it. I didn't really think about how my self-harm related to my eating disorder until I realized just how much guilt and shame I felt about my lack of control over my eating and my body.
Binge Eating Disorder Symptoms As Self-Harm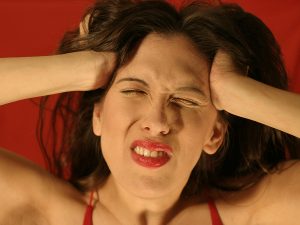 It never occurred to me that part of my eating could be considered self-harm until, one night, I was planning out my evening. It went something like this, I'm going to go home, do my school work, then watch some Netflix and eat until it hurts. It's possible for anyone to eat until they feel physical discomfort or even pain. But since my gastric sleeve weight loss surgery, it doesn't take much for me to overfill my sleeve.
I don't always overeat with the intent to hurt myself. But far too often, I find myself craving the feeling of not just being full, but being full to the point of experiencing reflux and pain.
Things I Did to Help Curb My Self-Harm Behavior Related to Binge Eating Disorder
When I realized I was self-harming due to my binge eating disorder and with my binge eating disorder symptoms, I knew I had to make some changes. I started by discussing this behavior with my binge eating disorder therapist. I also asked for support from my binge eating support system.
Finally, I started using self-talk to remind myself that overeating and binging will just end with me in pain and discomfort. Sometimes the self-talk works and I amend my behavior, but sometimes it doesn't and I still feel out of control.
When this happens, I remind myself that this is just a setback and it doesn't have to define the rest of my life or even the rest of my day. I will have many other chances to get it right. Just because I had a problem, that doesn't mean I have to give up.
1 Eating Disorders and Self-Harm: A Chaotic Intersection
Find Star on Twitter and on her personal website.
APA Reference
LaBranche, S. (2016, March 10). Binge Eating Disorder and Self-Harm, HealthyPlace. Retrieved on 2019, August 17 from https://www.healthyplace.com/blogs/bingeeatingrecovery/2016/03/binge-eating-disorder-and-self-harm
Author: Star LaBranche