Fight For Your Body: Binge Eating Disorder and Negative Comments
Be willing to fight for your body when it comes under attack from negative comments, whether you have binge eating disorder or not. No one lives in a vacuum where hearing a negative comment about their body is such a rare and strange occurrence that offense can barely register because of the bizarre nature of the statement. I've heard enough negative feedback about my body to last me a lifetime. And now, if you want to say something negative about my body, any part of my body, prepare for me to say something back. Negative comments with binge eating disorder should be fought.
Negative Comments: Body Shaming Me After a Breast Reduction
It's strange that I have to fight for my body so often from negative comments, no matter if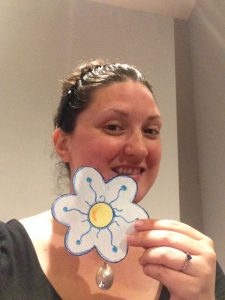 I'm wearing a new shirt or getting major surgery, especially in light of the fact that I have binge eating disorder and struggle with body image. Anyone who knows me knows that I hated my oversized breasts and the daily pain they caused me. I wrote quite vividly about how my activities were limited and how uncomfortable and agonizing it was for me to live my life. Now that my overly-large breasts are gone, I feel so much more comfortable with myself.
Although I'm still recovering from surgery, everyday activities don't cause me pain, I feel better about how I look, and I love everything about my new breasts down to the fact I can find shirts that fit me now. But as joyful as I am with my surgery and as comfortable as I feel, there are still people willing to body shame me and make negative comments about something I'm still pretty sensitive about (literally and figuratively).
Responding to Negative Comments About Your Body with Grace and Dignity
Sometimes fighting for your body can be as simple as putting into plain terms what negative comments someone has made to you. When the first person told me that he was disappointed I got a breast reduction and longed for my former cup size, I told him, "So you're upset that I did something to stop myself from being in so much pain and be able to live a normal life?" He then realized what he said was extremely inappropriate.
When someone else made fun of me, saying that my future husband, whom I haven't met yet, would weep upon finding out that I got a breast reduction, I told him I wouldn't be interested in marrying someone who was more into the size of my breasts than the quality of my life. He didn't respond to this, but given his usual crassness, I considered it a point made.
Fight Back When Someone Talks Negatively about Your Body
It was so surprising to me that I would have to fight back against someone making negative comments about my new breasts when I was so happy with them. But this is just another example of body shaming and the prevailing thoughts that what others think of your body is more important than what you think of it. But it's not.
I've been hearing negative comments about my body my entire life, throughout my struggles with binge eating disorder and body image, and it used to cause me no end of shame and embarrassment. Now that I practice body positivity and am ready and willing to fight for my body to be respected and treated with dignity, I am not going to back down from inappropriate comments and rude statements about what my body should or should not look like. Don't let anyone make you feel like your body is not okay(Assertiveness and Self-Esteem). It's not up to them to decide what body is acceptable and what isn't.
More on Fighting for Your Body Against Negative Comments
Find Star on Twitter, Google+, and on her personal blog.
APA Reference
LaBranche, S. (2015, August 23). Fight For Your Body: Binge Eating Disorder and Negative Comments, HealthyPlace. Retrieved on 2023, June 9 from https://www.healthyplace.com/blogs/bingeeatingrecovery/2015/08/fight-for-your-body-binge-eating-disorder-and-negative-comments
Author: Star LaBranche