Anxiety, Success, and the Fear of Failure
If worry and anxiety were the keys to success, I'd be ruler of the world. Success - it means different things to different people. Someone might want to be a multi-bajillionaire by the age of 30. Someone else might want to be able to eat a meal that day. We all have goals around finances or relationships or academics or fitness or health or anything else that people need and desire. With goals inevitably comes anxiety.
There is such a thing as healthy anxiety. Unfortunately, it can rather quickly spiral out of control and turn unhealthy. When we're working toward a goal, the villain that causes anxiety to spin out of control is fear; more specifically, that villain is the fear of failure.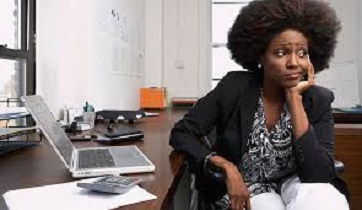 It's a vicious cycle: the more important a goal is to us, the more anxious we become; and the more anxious we become, the more we fear failure; the more we fear failure, the more anxious we become; and so on until we are actually impeding our own ability to meet our goals. We simply can't succeed by fearing failure. We can't worry our way to success.
Don't Let Fear of Failure Stand in the Way of Success
I expand on this concept in the video. I hope you tune in!
Connect with Tanya on Facebook, Twitter, Google +, LinkedIn, and her website.
APA Reference
Peterson, T. (2014, June 25). Anxiety, Success, and the Fear of Failure, HealthyPlace. Retrieved on 2023, June 8 from https://www.healthyplace.com/blogs/anxiety-schmanxiety/2014/06/anxiety-success-and-the-fear-of-failure
Author: Tanya J. Peterson, MS, NCC, DAIS