Anxiety: It's In Your Head (Your Brain!)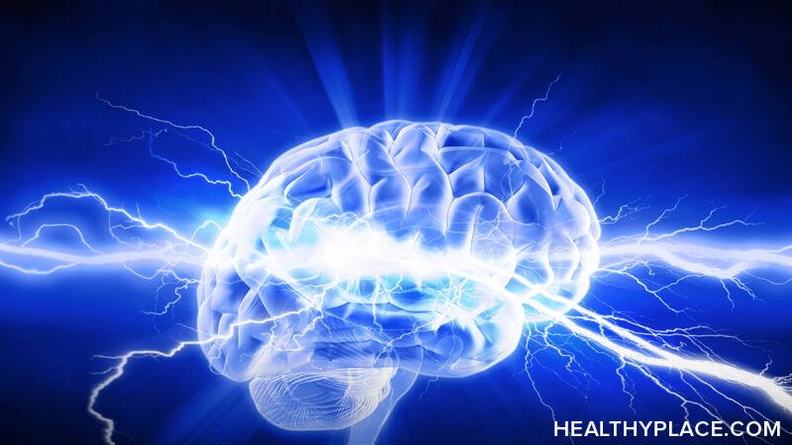 When you live with anxiety, it's frustrating to be told that it's "all in your head." Great news: you can begin to let go of this maddening annoyance. Anxiety isn't "in your head." Why? Because it is in your head. Literally. Anxiety is in your brain.
How We Know Anxiety is in the Brain
When someone tells us, "Just calm down. You're making a big deal out of nothing. It's all in your head," or when we question ourselves, wondering if we're going crazy because our anxiety seems irrational but it won't go away, the implication is that we're making up our anxiety or overreacting to something.
Thanks to neuroscience and technology, such as the fMRI, which measures and illuminates brain activity, we are gaining a deeper understanding of the human brain. One thing researchers are understanding is that anxiety really is brain-based. It is physical. People experiencing anxiety in any form are not making it up. It isn't "in their head," but it is in their brain.
And wow, is it in the brain! Areas in every single part of the brain are involved when we're experiencing anxiety. For a moment, picture the brain as a pinball machine--one of the exceptionally loud, flashy ones. Anxiety is the round, steel ball that would really hurt if it were hurled at you and you couldn't duck. Here's what happens:
Anxiety, Your Brain, and the Pinball Machine
Something, whether conscious or subconscious, triggers us. Sensory information regarding the trigger goes to the brain. The pinball machine's spring-activated ball shooter has propelled the anxiety ball. It's now loose in the brain, wreaking havoc wherever it hits.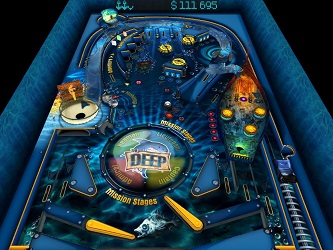 The pinball-machine brain consists of the neocortex (the area of higher thinking and processing), the limbic system/area (the area of emotion), and the reptilian area (associated with survival, fight-or-flight). The steel ball of anxiety bounces around inside all areas of the brain, ricocheting off bumpers and slingshots, and careening over rollover switches: structures such as the amygdala, hypothalamic-pituitary-adrenal axis, hippocampus, brain stem, and lateral septum. The machine's pinball flippers--hormones, and neurotransmitters such as adrenaline, cortisol, insulin, and dopamine--propel the anxiety ball back and forth and up and down all over the brain.
As the ball rolls around like wild, buzzers sound, bells ding, and lights flash. The anxiety brain is on overdrive, and it tells our bodies to react accordingly. This pinball game serves to create all of the physical, cognitive, and emotional symptoms associated with anxiety. After all, what is it that coordinates and runs every single system in our body? The brain.
It's Good that Anxiety is in the Brain
So yes, anxiety is quite literally in the head. Anxiety is a steel ball ricocheting through the pinball machine of a brain, affecting every area and stimulating anxiety responses. Science has measured and documented it.
There's very good news here. First, you can know with certainty that it is not "in your head;" you're not making it up. Second, anxiety is physical, so like other physical conditions, it can be treated. Third, there are triggers that set anxiety in motion. Understanding these can prevent the ball from lighting up the pinball machine. You don't have to be a walking arcade your entire life.
APA Reference
Peterson, T. (2014, February 19). Anxiety: It's In Your Head (Your Brain!), HealthyPlace. Retrieved on 2023, December 6 from https://www.healthyplace.com/blogs/anxiety-schmanxiety/2014/02/anxiety-its-in-your-head-your-brain
Author: Tanya J. Peterson, MS, NCC, DAIS
My 15yo son suffers from crippling anxiety. He hates it so much. HE doesn't understand why its happening he just knows that it is. He often describes it as either there is an electrical current going through his body or there is a ping pong ball full of electricity bouncing around his body and it doesn't feel pleasant. It doesn't hurt but stops him from so many activities such as school etc.
So when your brain feels like it's bouncing s few times after you've woken up and trying to get back to sleep is anxiety? Which I do have severely atm -
Wow it is in your head! Don't nobody want to be told that you are doing something wrong until u do it right u can't understand the difference. That's why the want to put u on meds! Until u can learn how to stop your state of panic! First u have to understand why u panic or what triggers it! Stress for instance can cause the body to do a lot of things wrong the body doesn't understand what's going on! I'm not a doctor but I have helped people through this! You don't need meds for every everything just some understanding about yourself! Staying happy helps the most!
First,thank you so much for your work which is undoubtedly helping me in my attempt to be the best I can.
I love the analogy which is one I've used to describe my journey in life.Very little planning luck and opportunities presented and I moved through life with ease if not much forethought.Following a brain injury my life has spiraled down to isolation,self imposed,anxiety and depression.
The ability to think quickly,see connections,read people and communicate is now shrunk to micro examination of my situation.I constantly change my mind,direction,activity and can blurt out some thought or message which I feel at that minute.Deadly , so I stay home and look at the hundred jobs in progress that is my life.
Hey ho and so it goes,
love from Caerffili north of Cardiff WALES>
I like this article. I had been wondering if I could somehow make this go away just by thinking differently. If anxiety can't hurt us then can't we trick ourselves, so to speak into thinking it's not there.?
Just read this article and would like to say thank you, I knew there was an explanation some where.
This is such a well-written article, the comparison to a pinball machine makes it really easy to understand. Anxiety can be difficult to handle, but as a holistic therapist, I know that Reiki and IET can help manage it. You can read more about it on my Facebook page: https://www.facebook.com/holisticmelanie
Leave a reply