The Matrix Model
The Matrix model is a comprehensive therapeutic program for primarily treating stimulant abusers.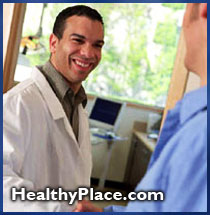 The Matrix model provides a framework for engaging stimulant abusers in treatment and helping them achieve abstinence. Patients learn about issues critical to addiction and relapse, receive direction and support from a trained therapist, become familiar with self-help programs, and are monitored for drug use by urine testing. The program includes education for family members affected by the drug addiction.
The therapist functions simultaneously as teacher and coach, fostering a positive, encouraging relationship with the patient and using that relationship to reinforce positive behavior change. The interaction between the therapist and the patient is realistic and direct but not confrontational or parental. Therapists are trained to conduct treatment sessions in a way that promotes the patient's self-esteem, dignity, and self-worth. A positive relationship between patient and therapist is a critical element for patient retention.
Treatment materials draw heavily on other tested treatment approaches. Thus, this approach includes elements pertaining to the areas of drug relapse prevention, family and group therapies, drug education, and self-help participation. Detailed treatment manuals contain worksheets for individual sessions; other components include family educational groups, early recovery skills groups, relapse prevention groups, conjoint sessions, urine tests, 12-step programs, relapse analysis, and social drug addiction support groups.
A number of projects have demonstrated that participants treated with the Matrix model demonstrate statistically significant reductions in drug and alcohol use, improvements in psychological indicators, and reduced risky sexual behaviors associated with HIV transmission. These reports, along with evidence suggesting comparable treatment response for methamphetamine users and cocaine users and demonstrated efficacy in enhancing naltrexone treatment of opiate addicts, provide a body of empirical support for the use of the model.
References:
Huber, A.; Ling, W.; Shoptaw, S.; Gulati, V.; Brethen, P.; and Rawson, R. Integrating treatments for methamphetamine abuse: A psychosocial perspective. Journal of Addictive Diseases 16: 41-50, 1997.
Rawson, R.; Shoptaw, S.; Obert, J.L.; McCann, M.; Hasson, A.; Marinelli-Casey, P.; Brethen, P.; and Ling, W. An intensive outpatient approach for cocaine abuse: The Matrix model. Journal of Substance Abuse Treatment 12(2): 117-127, 1995.
Source: National Institute of Drug Abuse, "Principles of Drug Addiction Treatment: A Research Based Guide."
next: Supportive-Expressive Psychotherapy
~ all articles on Principles of Drug Addiction Treatment
~ addictions library articles
~ all addictions articles
APA Reference
Staff, H. (2008, December 14). The Matrix Model, HealthyPlace. Retrieved on 2023, December 9 from https://www.healthyplace.com/addictions/articles/the-matrix-model-for-stimulant-abusers
Last Updated: April 26, 2019