Teen Suicide: Feel Suicidal? What Now?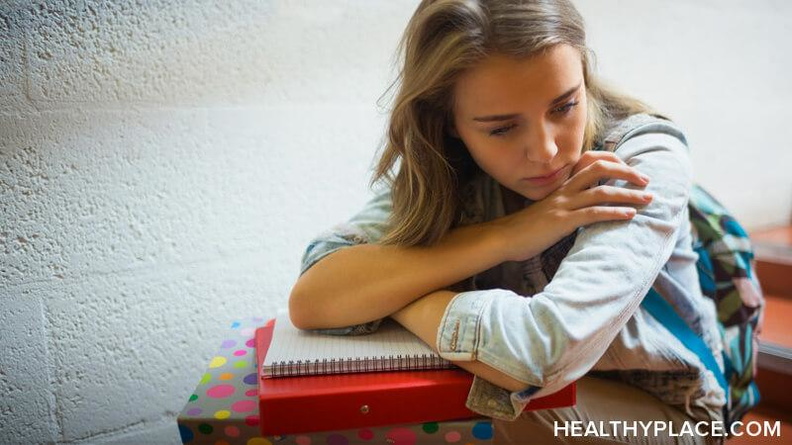 Thinking about teen suicide is not unusual at one point or another. According to the American Association of Suicidology, in 2011, 15.8% of high school students had seriously considered suicide in the last 12 months.
Suicide in teens absolutely has to be taken seriously, as suicide was the second leading cause of death in young people (15-24-year-olds) in that same year. A teen might feel suicidal because of events at school, like bullying or low grades, problems at home such as a divorce or a negative relationship with a parent, or personal problems such as a relationship breakup. Being lesbian, gay, bisexual or transgender is another risk factor for suicidal feelings. Teen suicides may also be related to cases of teen mental illness such as depression, anxiety, an eating disorder, bipolar disorder or others.
Even though feeling suicidal can seem overwhelming, there is hope and there are resources you can turn to no matter what might be happening in your life.
If you're thinking of suicide, call The National Suicide Prevention Lifeline at 1-800-273-8255 immediately. Professionals are available to speak with you 24 hours a day, seven days a week.
Teen Suicide Feelings
Teen suicide is a scary thing and it can bring about feelings of helplessness, hopelessness, rage, feeling trapped or even feeling like a burden to others. On top of this, a teen may also be dealing with feelings of depression or anxiety that are related to an accompanying mental illness. These feelings can be very painful and frightening. Teens may turn to drugs and alcohol to deal with these feelings.
What to Do about Teen Suicidal Feelings
The important thing to do if you're feeling suicidal and you're a teen is to tell an adult. This might be a parent, a doctor, a teacher or a school counselor. All of those people are there for you and want to help. And remember, if the first person you talk to doesn't get you the help you need, keep telling, until you do get help because you do not have to live with painful teen suicide feelings. They can, and do, get better.
Suicidal teens might be helped by therapy, psychiatric evaluation, and treatment or even an inpatient program for more severe cases.
While you are getting this professional help, you can also help yourself by gaining the support of family and friends wherever possible and educating yourself about your situation. You may want to visit websites like:
You Matter – a website that talks about the tough issues that teens may be facing and works to prevent suicide.
The Trevor Project – an organization dedicated to preventing suicide in lesbian, gay, bisexual, transgender and questioning youth. They also provide a chat service and a hotline available 24 hours a day, seven days a week at 1-866-488=7386.
Mindyourmind – a website dedicated to educating teens about mental health and promoting good mental health in teens.
APA Reference
Tracy, N. (2022, January 11). Teen Suicide: Feel Suicidal? What Now?, HealthyPlace. Retrieved on 2023, December 9 from https://www.healthyplace.com/suicide/teen-suicide-feel-suicidal-what-now
Last Updated: January 16, 2022