How to Become a Suicide Hotline Volunteer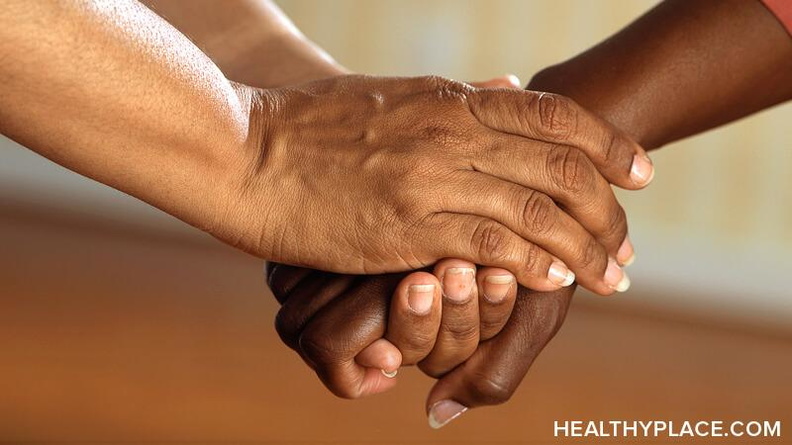 Are you looking to become a suicide hotline volunteer? While some suicide hotlines, like the National Suicide Prevention Lifeline, are staffed with professional counselors that undergo over 100 hours of training before ever answering a call, many are staffed by trained suicide hotline volunteers who don't have as much training. While processes do vary, it is possible for many people to become suicide hotline volunteers either as operators or in other positions.
Why Volunteer at a Suicide Hotline? Who Should Volunteer?
People want to volunteer at suicide hotlines for many reasons. It may be because they have had their own struggles with suicide in the past or it may simply be that they want to help others.
However, just because you want to volunteer for a suicide hotline doesn't mean that a volunteer operator position is the best fit for you. Operators must be able to work in high-stress situations, follow scripts and prompts, be able to assess a dangerous situation quickly and then be able to take the appropriate action. Some people who have struggled with mental health issues in the past may not be the best choice in this scenario because they can become too emotionally involved in the calls and it is bad for their own mental health. A suicide hotline volunteer needs to be calm and collected on the phone and some people cannot put their own strong emotions to the side in that way.
Keep in mind that even if you decide being a suicide hotline operator isn't for you, there are typically many other volunteers needed at a suicide hotline that you may be qualified for. Examples of these positions include:
Event volunteers
Administration volunteers
Workshop facilitators
Crisis center volunteers
Process for Becoming a Suicide Hotline Volunteer
Suicide hotlines are looking for qualified volunteers and these qualifications range from experience and education in a mental health field to simply having the right kind of personality to handle emergency situations.
According to The Trevor Project, a crisis helpline for lesbian, gay, bisexual, transgender and questioning youth, the process of becoming a volunteer is the following:
Attend an organization orientation.
Submit an application.
Interview.
Get a background check. (This may involve personal references as well as a criminal background check.)
Complete training.
Suicide Hotline Jobs
To find a suicide hotline job, it's often best to go to the website of the suicide hotline and look for a section there on volunteering or contact the organization directly. Job boards specific to volunteering in a specific community, or online, are places to look for volunteer opportunities as well.
Some places specific suicide hotline jobs are advertised include:
• Opportunities with The Trevor Project 
• VolunteerMatch.org
• CrisisLink.org
• And many general job boards – simply search for "suicide hotline"
APA Reference
Tracy, N. (2022, January 10). How to Become a Suicide Hotline Volunteer, HealthyPlace. Retrieved on 2023, October 1 from https://www.healthyplace.com/suicide/how-to-become-a-suicide-hotline-volunteer
Last Updated: January 16, 2022