Assessment and Psychological Treatment of Sexual Dysfunctions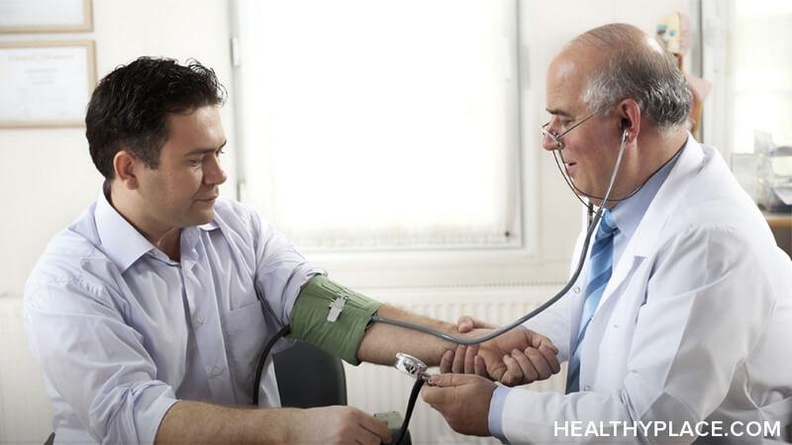 Here's a step-by-step guideline of how to diagnose and treat sexual dysfunctions.
Assessment of Sexual Dysfunctions
Often requires medical evaluation
By competent, sensitive physician
Psychosocial evaluations
Can be complex
Multiple etiologies
Distinguishing cause, effect, & their interaction
Frequently identify co-morbidities
Sexual and non-sexual
Medical and psychological
Within and between partners
Ideally, both partners get interviewed
Together and separately
Not always possible
Could itself be diagnostic
Identified patient is sent in to be "fixed"
Stories often differ
Even about objective data
Often about conceptions of the problem
Or even if there is a problem
"There are no unaffected partners in sexual dysfunctions" (Bill Masters)
Resentment
Anger
Doubts
Does she still love me?
Does he still find me attractive, sexy, appealing?
Diminished Quality of Life
Sexual dysfunctions vary across several dimensions
Nature of presenting complaint
Is this really a sexual problem?
Length of dysfunction
Primary vs. Secondary
Has the person always had the dysfunction or was there ever a period of good functioning?
Sexual dysfunctions vary across several dimensions
Medical vs. Psychological Etiology
Frequently difficult to determine
Particularly if the problem is of long duration
Locus of the problem?
One partner, the other, or both?
Do both partners see this the same?
Single or multiple dysfunction(s)
In one partner or both?
Relationship, if any, of multiple dysfunctions?
Important to explore
How each partner understands the problem
What has the couple has tried to deal with the problem?
With what success?
Anything make it better/worse?
What is the non-sexual relationship like?
Non-sexual sources of stress
Health problems?
Medications?
Why are they in treatment now?
What does each hope to get from treatment?
How willing is each to participate in treatment?
Strengths, as well as problems
What competes with sex?
Time, work, kids
A detailed description of what the couple typically does sexually
Maladaptive attitudes, beliefs, behaviors, and expectations
Each partner's outside sexual experiences
Before or during this relationship
What's at stake if the problem isn't resolved?
Is the problem also a solution?
Secrets
---
Sexual History
Critical for understanding the problem
Always done for symptomatic partner
Best when done for both partners
Time and detail are variable
How far back do you go?
How much detail do you need?
Certainly, need a detailed history of the problem
As far back as it goes
Precipitating events?
Sexual history includes
Sexual messages received growing up
Earliest sexual experience
How did it go?
Significant sexual experiences
Both positive and negative
Particularly any abuse (psychological, physical, sexual)
History of sexual relationship with current partner
Treatments
Psychological
Individual
Couple
Combination
Medical
Rarely includes the partner in assessment or treatment
Combinations
Psychological Treatment
Primary goals
Support
Normalization
Permission giving
Sex education
Stress reduction
Symptom removal
Improved communication (sexual & other)
Attitude change
Helping to make sex fun
Most common approaches are cognitive-behavioral, also the most researched and supported
Cognitive: Identifying and challenging irrational or unreasonable beliefs, attitudes, expectations
Behavioral: Sensate focus exercises
Most involve sex education
Improve communication
Learn and communicate about each other's desires and fears s
Important to work within the individual's or couple's value system
Important to be non-judgmental
You must be comfortable talking about sex
Any sign of your discomfort will make it more difficult for them to talk
How comfortable are you?
How do you know?
It will be difficult for many clients to talk about their sexual problems
Where were they supposed to learn to be comfortable discussing sex?
At home, school, with friends or family?
Where did you learn to be comfortable?
Admitting to sexual problems is even more difficult
Especially for men
Gets more difficult the longer the problem has existed
---
Few seek help for sexual problems
20% of women 10% of men (NHSLS)
Need to identify individual or relationship issues that may cause, maintain, or exacerbate the sexual problem
Individual
Relationship Issues
Can be the cause, effect, or both of sexual problems
Dislike of partner
Anger, Fear
Power differences, control issues
Fallen out of love
Lack of sexual attraction
Infidelity
Disappointment
Perceived selfishness
Money, kids, in-laws
Different values or interests
Abuse
Partner's psychological disturbance
Sensate Focus
Developed by Masters and Johnson
Guided couple's exercises
Both diagnostic and therapeutic
In vivo systematic desensitization
Early exercises designed to be more sensual than sexual
Designed to
Reduce stress, expectations, and spectatoring
Increase sexual pleasure
Designed to help couples
Identify what pleases them and their partner by focusing on their own and their partner's bodily sensations
Improve sexual communication
Take time for their sensual pleasure
Go back to a place when sex was fun and satisfying
Sensate Focus
Done in private
Includes prescriptions and proscriptions
Is gradual, beginning with non-genital touching
Usually precedes more disorder-specific exercises
Is individualized to the couples

Where they are starting from
The nature of their problem(s)
Their response to each exercise
Desire Disorder
Difficult to treat
Prognosis is better when etiology is apparent
No empirically validated treatments
Approach usually depends on assumed etiology

Primary vs. secondary
Generalized or partner specific
Individual vs. couples' therapy
Medical (e.g., estrogen) vs. psychological

Often requires lengthy individual and/or couples' therapy
---
Sexual Aversion
More common in women
More serious than desire disorder
More often associated with significant individual psychopathology
History of abuse, rape or other trauma
More often associated with significant relationship problems
Severe anger, distrust, infidelity
Difficult to treat
Symptomatic partner may have little motivation
Almost always requires lengthy individual and/or couples' therapy
Arousal Disorder
Medication sometimes helpful
Psychological interventions

Individual psychotherapy
Treat historical issues or Axis I disorders that are etiologically significant
Couples' counseling
Sensate focus
Treat communication and other relationship issues believed to cause or maintain the disorder
Female Sexual Dysfunctions
Vaginismus
Good prognosis
Dilation
Relaxation
Kegel exercises
Partner involvement
Primary Anorgasmia
Good prognosis
Directed Masturbation
Sensate focus
Systematic Desensitization (~)
Secondary Anorgasmia
Guarded prognosis
Sex education
Sexual skills training
Communication training
Directed masturbation (~)
Treatment:
Multidisciplinary
Need a physician who understands and treats these problems
Cognitive-behavioral therapy:
Vaginal dilation (Vaginismus)
systematic desensitization
couples counseling
Oral medications
Prostheses

Rigid, Semi-rigid, Inflatable

Psychological

Sensate focus
Systematic desensitization
Sex education
Communication training
Premature Ejaculation
Medication
Psychological

Sex education
Normalizing PE
Blueprint alternatives
Cognitive-behavioral
Squeeze
Stop-start
Do better in short-term than long-term
APA Reference
Staff, H. (2021, December 27). Assessment and Psychological Treatment of Sexual Dysfunctions, HealthyPlace. Retrieved on 2023, September 29 from https://www.healthyplace.com/sex/main/assessment-and-psychological-treatment-of-sexual-dysfunctions
Last Updated: March 26, 2022