What Depression Podcasts Are Worth Listening To?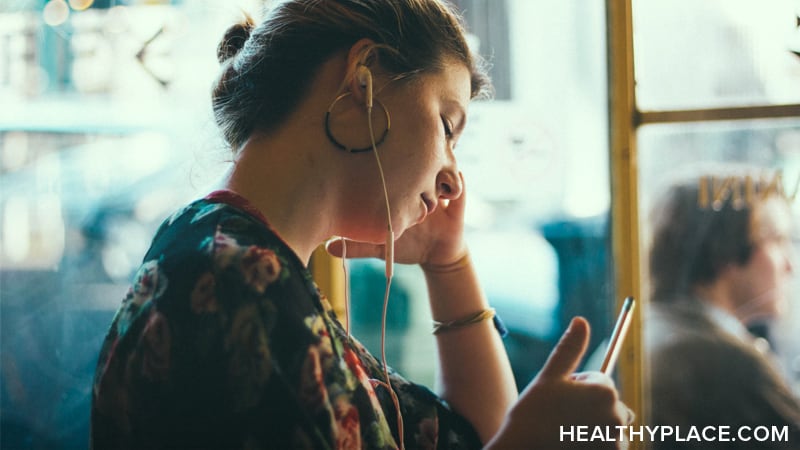 Depression podcasts can be excellent resources for you to deal with depression. They can be informative and help you understand both the basics and the nuances of major depression. Listening to these can also introduce you to people and their own stories about depression, which can make you feel less alone in your mental health challenges. Podcasts are also convenient. Listen to them at home, in the car, at work during breaks, on a walk for fresh air and exercise—anywhere you go, they go along. Therefore, you can be educated and inspired at your convenience. Here, you'll find a list of depression podcasts worth listening to so you can start building a collection of depression help today.
Depression Podcasts Worth Listening To
The below podcasts about depression are listed in no particular order. All offer benefits in their own way and style.
The Hilarious World of Depression. Host John Moe uses humor to inform, inspire, and bring a genuine smile to your face (a rare treat when you live with depression. He invites a wide variety of guests to share their stories with you in fun but serious (and never mocking) discussions.
Podcasts presented by the Anxiety and Depression Association of America (ADAA). Professional members of ADAA host depression podcasts (and some about other mental health conditions) for both mental health professionals and people living with depression. These podcasts are straightforward and informational. Just a few that are worth listening to include:
In Terrible, Thanks for Asking, host Nora McInery talks to real people about how they really are. It's not your typical daily small-talk of "How are you?" and "I'm fine, thanks."
Depressed Not Dead. Host Jamoalki started this successful podcast as a type of journal for himself to deal with depression and all the feelings, thoughts, and issues involved. Now it's a place where people come to hear open, honest, frank depression discussions and feel worthwhile, less depressed.
The Depression Files by Al Levin. Guys, this one is just for you. Al Levin and his guests chat openly and share what depression is like for men.
Defeating Depression with Dallas Amsden is a podcast Amsden created because his own depression often had him feeling that life seems worthless so why bother trying? He and his guests explore a wide variety of depression topics and seek to help you realize that life isn't worthless.
Therapy Lab, produced and offered by Harley Therapy, isn't exclusively related to depression. However, if you are interested in learning about therapy, the different types, and how to find it, this podcast is a useful resource.
Jen Gotch is Okay…Sometimes presents open, honest, friendly conversations about depression and other mental health topics. Host Gotch, successful businesswoman and entrepreneur shares her life tales and inspirations.
Happier with Gretchen Rubin. This show helps you find something that depression has stolen: happiness and positivity. Each episode, Rubin "bullies" her sister, Elizabeth Craft (a bit of a skeptic) to live happily and thrive. The proffered advice is excellent for people with depression as well as those looking to be genuinely happy.
These depression podcasts and many others can become a reliable and effective part of your mental health treatment plan. Discover those that match your own personality and needs, and tune in today.
APA Reference
Peterson, T. (2022, January 4). What Depression Podcasts Are Worth Listening To?, HealthyPlace. Retrieved on 2023, November 27 from https://www.healthyplace.com/self-help/depression/what-depression-podcasts-are-worth-listening-to
Last Updated: January 11, 2022