The Role of Play Therapy Toys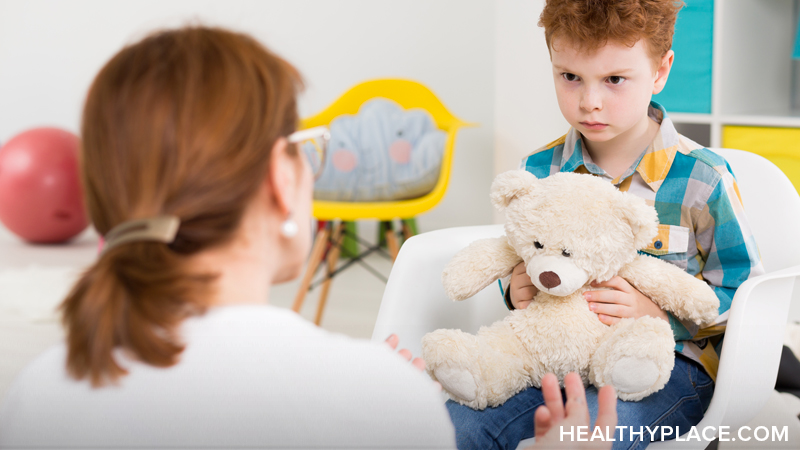 Play therapy toys line the walls and fill the space in a play therapist's office. Play therapists connect with children through toys, games, and other items, and they encourage their young clients to explore themselves and their world with toys. Kids don't have the words to communicate complex ideas like their deep thoughts and emotions or why they are acting aggressively. Play therapy helps with this, letting children explore their experiences through play. In the counseling room, play therapy toys are communication and understanding.
Play Therapy Toys: Chosen to Fit Play Therapy Themes
Activities and toys used in play therapy aren't arbitrary. Play therapists choose their toys intentionally to facilitate communication around the issues kids can face. Children use play to work through themes:
Family relationships and nurturance
Power and aggression
Sexualized play
Control and safety
Interaction
Exploration and mastery
Kids choose toys freely. What they choose and how they play provides the therapist with important clues about what the child may be trying to work through.
Not Just Any Toy is a Play Therapy Toy: Criteria for Selection
Play therapists select toys that can be used to communicate and address topics that fit with the above themes. To be useful as play therapy toys, items must appeal to kids, encourage fun, and foster a connection and interactions with the therapist.
Beyond that, they must assist kids in expressing emotions and personal needs. Further, play therapy toys must facilitate self-exploration and the exploration of others and situations. The play therapist's office will include toys and games that let children experience success, ultimately leading to a sense of mastery and confidence.
Toys are also chosen to encourage children to test limits and experience limit-setting. Play therapy toys promote the development of self-control.
Kids can accomplish a great deal with the toys and other items used in play therapy. Here's a look at the different toys used in play therapy and their purpose.
The Toys Used in Play Therapy
Therapists keep a plethora of toys in their playroom. The Center for Play Therapy recommends the following toys to encourage complete exploration and communication:
Dolls of all sizes, ages, and ethnicities; including anatomically correct trauma dolls
Doll houses and furniture
Doll clothes, hair accessories, bottles
Bendable figures (Gumby-like)
Toy kitchen: fridge, stove/oven/sink, dishes, utensils, towels, sponge
Vacuum or broom and dustpan
Medical kit, bandages
Balls
Books
Plastic and rubber zoo and farm animals of various sizes
Vehicles like cars, trucks, planes, tractors, busses, boats
Toy soldiers, army equipment
Building blocks, Tinker Toys
Play money, cash register
Puppets
Toy guns and knives (while controversial, these continue to be recommended toys in the therapy setting)
Not every therapist will have an office fully furnished with every toy above; however, all certified play therapists do have a wide array of these toys to offer kids multiple ways to explore and work through difficulties.
Many other types of play are part of play therapy, too.
Games designed for play therapy or standard, store-bought games let kids interact with the therapist and hone social skills. Play therapy games also distance a child from their experiences, allowing them to communicate with the therapist.
Play therapy with puppets is effective in helping kids express conflict. They can also role-play issues they might be having with family, friends, and school. Play therapy puppets include people that a child might interact with, such as mom, dad, police officer, firefighters, doctors, miscellaneous adults and children.
Sand trays provide tactile exploration. Therapists make spoons, pails, funnels, small figurines or animals, and other relevant objects available for their play therapy sand trays.
Toy instruments and art supplies are available to kids for expressive arts therapy. With this type of play activity, children express themselves through painting; drawing on paper or a chalkboard; or creating crafts with construction paper, trinkets, blunt scissors, and glue. Instruments allow children to vent some of their most intense feelings so they can process them through other play activities.
Storytelling is usually an interactive play activity between therapist and child. Stories are used to help children express difficult, confusing emotions like anger, grief, fear. attachment problems, and abandonment. Sometimes, storytelling uses puppets, a sand tray, or other toys.
Play therapy toys are appealing to kids and help both the child and therapist uncover what's locked inside the child. Therapists build their knowledge by observing which toys a child chooses and which ones they avoid. They look not just at what a child is doing but also how they're doing it. How are they arranging doll furniture, or how are they playing in the sand? Which puppets do they choose, and how are those puppets interacting?
Play therapy toys let kids have fun with a very important purpose. Toys can connect a child with their play therapist and encourage healing and growth that lasts.
See Also:
APA Reference
Peterson, T. (2022, January 11). The Role of Play Therapy Toys, HealthyPlace. Retrieved on 2023, December 8 from https://www.healthyplace.com/parenting/child-therapy/the-role-of-play-therapy-toys
Last Updated: January 17, 2022