What You Must Know About Parenting a Child with Autism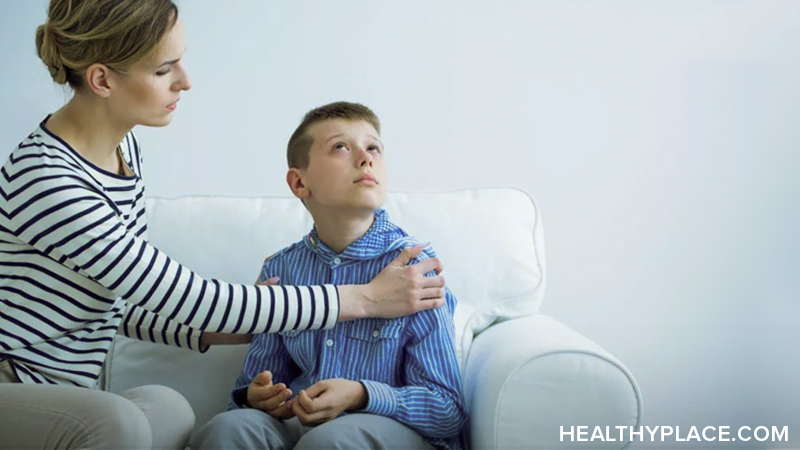 Parenting a child with autism is a challenge that requires love, support, and patience to teach them how to navigate their obstacle-filled world. It's something that you can train for and practice and meet with open arms. This doesn't mean, though, that parenting is easy. Quite the opposite, parenting can be downright difficult. Let's look at what you must know about parenting a child with autism.
You Must Know This About Parenting a Child with Autism
Your child's autism is not your fault.
Autism is a developmental disorder that is part of the autism spectrum (sometimes, autism is called autism spectrum disorder, or ASD). The experience is different for each child, but in general, it involves social impairment, non-verbal and verbal communication difficulties, and repetitive behaviors.
Years ago, people thought that autism was a result of bad parenting. Many parents were frowned upon for raising a child lacking social and communication skills and demonstrating behaviors that didn't fit with the norm. That is an error that researchers, in study after study, have corrected. They now know that ASD results from a combination of genetic and environmental factors and is in no way a result of parenting practices.
Understanding that your child's autism isn't something you caused will help you put guilt and worry behind you so you can be fully present with your child. The following strategies will help with parenting an autistic child.
Helpful Strategies for Parenting Your Child with Autism
Just as kids have toy boxes, you can have a toolbox. Gathering a collection of pointers, tips, and information will assist you in being the parent you want to be; even in the most challenging of situations.
Line your toolbox with knowledge. Learn about autism and how it manifests in different situations such as home, grandparents' homes, school, the store, a crowded and noisy unknown (to your child) place and more. Also learn what to expect in each new developmental stage. The more you know, the better equipped you'll be to help your child the way they need it most.

Also learn about your child, as autism is different for everyone. Pay attention to interests, likes, dislikes, school subjects in which they excel and those in which they struggle. Learn about their moods and reactions to life, too. In their Parent's Guide to Autism Spectrum Disorder (n.d.), the National Institute of Mental Health explains that children with ASD often develop mental health disorders like anxiety, depression, and attention-deficit/hyperactivity disorder (ADHD). Caring for their mental health improves their quality of life and makes symptoms of autism easier to manage.
 
Provide lots of structure and establish routines. Kids with autism need a high degree of structure in all aspects of their lives. Predictable, unwavering routines are essential as well. Along with structure and routine come clear expectations. Having your child clean up the toys before the bedtime ritual begins will go much more smoothly if it's an expectation you have and when you make it structured. A different colored bin for different types of toys, an established place for each bin, and the same clean-up music—played softly—are examples of a structured setting that minimizes meltdowns.

Notice when they're cooperating. When kids are following the flow of what they need to do, parents can catch them behaving well and reward them for it. This positive reinforcement not only encourages more of the behavior you want, but it establishes closeness and bonding one moment at a time.
 
Let acceptance and love drive your parenting. Parenting a child with autism can easily (and justifiably) become "parenting autism." Raising a special-needs child is hard, and if you find yourself seeing your child's autism before your child, you're not alone. It's a natural response. You can, however, shift your response so you see your child first and the autism second.

To do this, draw on what you're learning about autism and your own child. Accept that you both can learn to manage autism but that it won't disappear; that way, you can focus on building up your child rather than knocking down autism.
 

Avoid comparing your child to other kids the same age.
Learn your child's strengths.
Discover what they enjoy.
What triggers meltdowns?
How does sensory input affect your child? Adjust your home environment accordingly.
In what ways can you provide the extra parental attention an autistic child needs?
Above all, one of the most crucial elements to healthy development is parents' unconditional love and support. Quite likely you love your child deeply. The intensity of autism, though, can sometimes prevent parents from feeling it fully. When parenting a child with autism, take parenting one day at a time. Even better, take it one moment at a time. Love them every day.
APA Reference
Peterson, T. (2019, July 7). What You Must Know About Parenting a Child with Autism, HealthyPlace. Retrieved on 2023, December 8 from https://www.healthyplace.com/parenting/children-with-mental-illness/what-you-must-know-about-parenting-a-child-with-autism
Last Updated: August 8, 2019