Coming Out Lesbian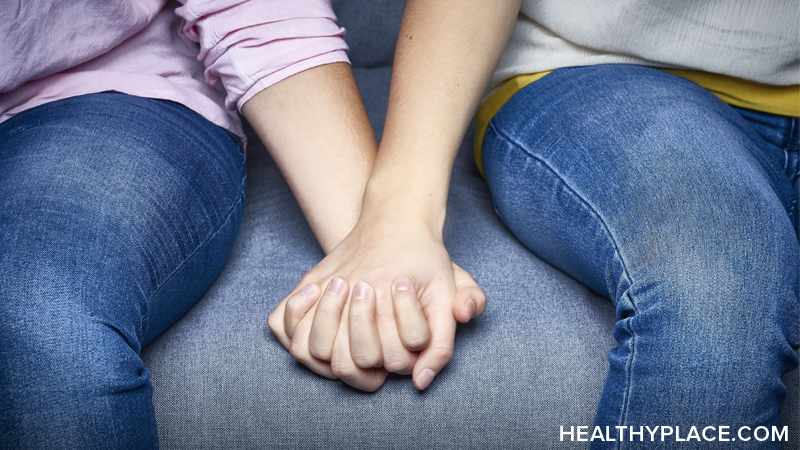 Coming out lesbian is a process which must begin with first admitting that you are lesbian and comfortable with that chosen identity. Some people choose to come out to only a few people, and sometimes not at all, as well as keeping it a secret from their family. Coming out lesbian involves more than just mentioning it to a friend, parent, or other relative and then never mentioning it again. It is a process of incorporating your sexuality into your identity so that it becomes a part of who you are.
Coming Out Lesbian Later in Life
This process of coming out lesbian can be difficult for women who do it later in life because they have already developed a lifestyle and identity separate from their lesbianism. These women must first let go of their heterosexual identity and then build a new lesbian identity. Any lesbian who chooses to create harmful ways to cope with the suppression of their sexuality can have an incredibly hard time with the coming out process. Maybe they have fantasized about being lesbians but kept it separate from the rest of their lives. This may take some time to incorporate. When a woman comes out in her adolescence, their lesbianism is incorporated into their identity from the beginning. This is why coming out later in life has sometimes been described as going through a second adolescence.
Find Coming Out Support
A negative response to your coming out lesbian can lead you to going back into the closet. While this may seem appropriate at the time, it is important to keep going. Be ready for negative reactions and understand that not everyone will react favorably to your decision.
Before coming out, you may want to contact a local helpline or support group that may give you coming out advice from their own experiences and give you the confidence you need to go forward. This, too, can be stressful because this may be the first time you have admitted to anyone that you are a lesbian. Remember, the people you are talking to have been in the very same situation before, so use their guidance as a tool.
You may want to come out lesbian to the people you think might be supportive first. The more positive reactions you receive initially, the better for your self-confidence and the more likely you will be to come out to more people.
Coming Out Lesbian to Parents
When you tell your parents that you're a lesbian, they may be shocked and may not totally understand your decision. Because of this, it may be wise to contact a parental support group first and have information ready for them if they feel they may need to talk to other parents in the same situation.
Coming out as a lesbian is a life-long process and may not be easy depending on your situation. Just remember that you are not the only one who has gone through this situation and there is help available should you feel that you need it. You may need to undo the internalizing of yourself that has gone on for quite some time. Just remember to stay positive and that this process does not happen overnight.
APA Reference
Gluck, S. (2022, January 10). Coming Out Lesbian, HealthyPlace. Retrieved on 2023, October 2 from https://www.healthyplace.com/gender/lesbian/coming-out-lesbian
Last Updated: January 14, 2022