Gay and Lesbian Suicide: Options to Cope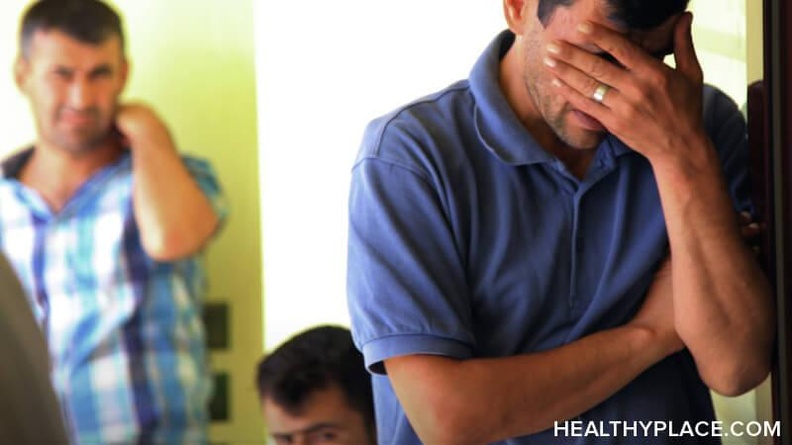 Gay and lesbian suicide is a real concern for the thousands of lesbian, gay, bisexual and transgender, questioning/queer, intersex, asexual, etc. (LGBTQIA+) people at greater than average risk for suicide and mental health problems. (More about the serious issue of homosexuality and suicide) While being gay, itself, is not a risk factor for any of these problems, the stressors that come with being a sexual minority in North America can increase these risks. The stigma and negative attitudes around being an LGBTQIA+ person may contribute to:
There are ways to cope with these additional stressors though and communities, media, parents, schools and individuals can help.
Gay Suicidal Thoughts and Behaviors
While it's clear from studies that there is an increased risk of suicide attempt in LGBTQIA+ people, it's not clear how this risk translates into completed suicides. What is known, though, is that gay suicidal thoughts are common and LGBTQIA+ youth who have attempted suicide are twice as likely to say that they really had hoped to die from their suicide attempt when compared to heterosexual youth who attempted suicide.1
Coping with Gay and Lesbian Suicide – What Schools Can Do
According to the Centers for Disease Control and Prevention (CDC) a positive school environment has been associated with decreased depression, suicidal feelings, substance use and unexcused school absences among LGBTQIA+ youth.2 According to the CDC:
". . . a study found that in schools with LGB support groups (such as gay-straight alliances), LGB students were less likely to experience threats of violence, miss school because they felt unsafe, or attempt suicide than those students in schools without LGB support groups."
Schools can decrease gay and lesbian suicide risks by doing the following:
Encouraging universal respect and prohibiting violence, harassment and bullying of all students
Designating "safe spaces" where LGBTQIA+ youth can receive support
Encouraging student-led groups (like a gay-straight alliance) that promote a safe, welcoming and accepting school environment for all
Ensuring health curricula that includes LGBTQIA+ issues
Facilitating access to LGBTQIA+ health providers in the community
Coping with Gay and Lesbian Suicide – How Parents Can Help
A supportive home environment is clearly linked to decreased gay suicide attempt risk and youth that experience severe family rejection are more than eight times more likely to report having attempted suicide when compared to those who experienced little-to-no family rejection.3 A negative reaction to an LGBTQIA+ youth also increases rates of depression, use of illegal drugs and engagement in unprotected sexual behaviors.
Parents should talk openly about LGBTQIA+ issues including gay suicide and also:
Be watchful of behaviors indicating the youth may be a victim of violence, harassment or bullying
Be watchful of mental health issues like suicidal thoughts or depression
Act immediately if any of the above are suspected
Join with school personnel and other adults in the community to work through any issues
Coping with Gay and Lesbian Suicide – Getting Help
If you are having suicidal thoughts, it's important to reach out and remember that people want to help you. There are many organizations devoted to helping LGBT people with mental health issues and decreasing suicide risk. Several organizations focus on LGBTQIA+ youth specifically:
For gay adults, the GLBT National Help Center offers a hotline at 1-888-THE-GLNH (1-888-843-4564).
For families, PFLAG – Family and Friends of Lesbians and Gays – is a national organization with many local chapters that provide education, programs, support and advocacy.
APA Reference
Tracy, N. (2022, January 10). Gay and Lesbian Suicide: Options to Cope, HealthyPlace. Retrieved on 2023, December 6 from https://www.healthyplace.com/gender/glbt-mental-health/gay-and-lesbian-suicide-options-to-cope
Last Updated: January 14, 2022