When Your Child is Anorexic
How active you are may be the key to effective treatment.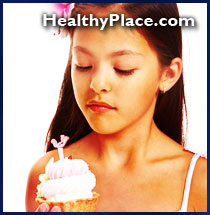 For years, parents of anorexic girls have been told to avoid arguments over food and give up their failed fight for control over their daughters' bodies. But when Claire and Bob Donovan walked through the doors of Children's Hospital of Michigan with their bone-thin daughter Megan, they were put squarely in charge.
Megan had starved herself down to 85 pounds. To save her life, therapists said, her parents would have to dispense food as if it were a prescription drug. They would gently but firmly tell her to rest in bed when she didn't eat. And they would reward her with trips to the mall when she did. Later, as Megan's health returned, they would begin to let go of their little girl and give the 17-year-old greater independence in choosing her college and spending time with friends.
Using parents as tools in treating adolescent anorexia is a radical new approach being discussed and taught this week, May 4 through 7, at the 9th International Conference on Eating Disorders in New York City. The conventional wisdom has been that family conflict sets the stage for teenage eating disorders, so therapists usually counseled parents to steer clear and allow teens to take charge of their recovery from the eating disorder. But a growing number of therapists, like Megan's, say that specially trained parents are perhaps the most effective cure -- and recent research backs them up.
Giving Food as Medicine
"These young girls are out of control when they come to see us. They are not able to take charge of anything," says Patricia T. Siegel, PhD, a pediatric psychologist at Children's Hospital in Detroit. Siegel discussed Megan's case with WebMD, but changed the family members' names to protect their privacy. "We told Megan's parents that their child was sick -- that she could not make herself better any more than if she had a cardiac problem. We put the parents in charge of giving their daughter her medicine. In this case the medicine was food."
This approach to the treatment of anorexia made headlines six months ago after Arthur L. Robin, PhD, published findings of a long-term study in the December 1999 issue of the Journal of the American Academy of Child and Adolescent Psychiatry. Robin, a professor of psychiatry and behavioral neurosciences at Wayne State University, and his colleagues followed 37 girls. Eighteen of them were treated in individual therapy sessions; their parents were counseled separately and told to give up cajoling or ordering their daughters to eat. The other 19 girls and their parents met jointly with therapists who put the parents in charge of their daughters' eating.
The majority of girls in both groups responded well to treatment: 70% reached their target weight. But the girls whose parents were trained to oversee their food gained weight faster and gained more weight. One year later, even more of those girls had reached healthy weights.
Dispelling the Toxic Family
"The older point of view was that families of anorexic girls were in some way toxic," says Robin. It's true that family problems often contribute to anorexia, Robin says, but it's also true that parents can become a therapist's best allies. Indeed, Ivan Eisler, PhD, a London University psychologist who is leading the training workshop in New York this week, says girls whose parents are directly involved in therapy "in many cases may require no more than a few sessions to achieve good results."
One reason parents can become so effective is that they're with their daughter for hours each day. When properly trained, they can monitor and guide the eating process, says Amy Baker Dennis, PhD, an assistant professor at Wayne State University Medical School, and director of training and education for the Academy for Eating Disorders. Also, parents intimately know their daughter and her social life. When a truce is called in the battle for control, they can help her solve problems and surmount the hurdles she faces. Moreover, the new style of treatment doesn't prevent a family from using therapy to work on issues that may have contributed to the eating disorder.
Dennis cautions that this approach won't work for all families. Girls whose parents have serious problems of their own -- substance abuse or mental illness -- are still best treated individually, she says.
Dinner Wins a Trip to the Mall
When Megan's family walked through the doors of Children's Hospital, Megan was a high-school senior who had lost 50 pounds in six months. Siegel first reassured the girl's parents that they were not to blame for her illness. "This approach neutralizes the parents' sense of guilt and engages them," she says.
Then Siegel placed Claire and Bob in charge of preparing meals planned by a dietitian. They never forced Megan to eat. "That was Megan's one responsibility," Siegel says. Instead, Siegel trained the Donovans in how to use behavioral incentives to subtly encourage Megan to eat. For instance, when Megan refused food, her parents required her to rest quietly to conserve her energy. When she ate, they gave her both small and large rewards. Eating a healthy dinner could earn her a trip to the mall with her friends. And when the scale showed Megan weighed 100 pounds -- a difficult mark for her to achieve -- they took her to Chicago to shop for a prom dress.
The first several months of treatment were not easy. Megan, who said she looked and felt great at 85 pounds, was often hostile and deceptive. She would hide food in a napkin to avoid eating, or put coins in her panties before she was weighed. Siegel coached the Donovans on how to hang tough. "The therapist needs to convey to the parents that he or she will see them through this and keep them in control of their daughter," Siegel says.
Parents Learn to Let Go
Once Megan had achieved her target weight of 115 pounds, the focus of therapy shifted gears. Siegel began to concentrate on family issues that would keep Megan healthy. For years an avid dancer who spent many hours each week practicing, Megan now wanted to enjoy a more relaxed teenage life. Claire, proud of her role as a "dance parent," realized that she had unconsciously pressured Megan to stick with her dancing. "Megan wanted more time with her peer group but had never known how to tell her parents that," Siegel says.
Once Megan's parents understood what she needed, they supported her moves toward independence, including her plan to go away to college the following fall. Siegel helped the Donovans balance their anxiety about letting go of their child with an enjoyment of their newfound free time for themselves and for each other. "They began golfing and traveling together," Siegel says. "A chapter needed to be closed in their lives, and they were able to close it."
Susan Chollar is a freelance writer who has written about health, behavior, and science for Woman's Day, Health, American Health, McCall's, and Redbook. She lives in Corralitos, Calif.
next: Your Child's Weight
~ eating disorders library
~ all articles on eating disorders
APA Reference
Staff, H. (2008, December 2). When Your Child is Anorexic, HealthyPlace. Retrieved on 2023, December 2 from https://www.healthyplace.com/eating-disorders/articles/when-your-child-is-anorexic
Last Updated: January 14, 2014