Psychologist Jailed 2 Years For Sex With His Patients
Therapist called 'predator' who 'brainwashed' his victims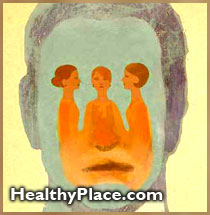 A once-prominent psychologist has been sentenced to two years in prison for "brainwashing" two of his former patients into having sex with him.
Both vulnerable victims "suffered substantial mental harm" at the hands of George Matheson, Mr. Justice George Ferguson said yesterday.
The former chief of psychology at Etobicoke General Hospital controlled, manipulated and mentally dominated the two women, the Ontario Court, general division judge said.
"I hope it sends a message to other doctors," one of the victims said of the sentencing.
"I'm glad it's over," the second victim said of the ordeal of having to testify in open court.
Prosecutor James Ramsay called Matheson a sexual "predator" who had violated the special trust between a therapist and his patients.
The charges specified the two victims submitted to him sexually or did not resist him because of "the exercise of (his) authority" as their therapist.
The judge quoted an expert witness in the case as saying that "when a psychologist has sex with a patient, therapy goes out the window."
Ferguson said people such as Matheson occupy a privileged position in society and must exercise the enormous power and authority they have only for their patients' benefit.
Matheson, who often helped various police forces by hypnotizing witnesses, has since lost his license to practise and now helps his girlfriend run a bed and breakfast house in Victoria,B.C.
The judge said that even though Matheson apologized for his conduct, he "continues to (wrongly) believe that he did not breach the (criminal) law" and is only guilty of professioonal misconduct.
Both victims testifed they had been sexually abused as children and were suffering from extreme depression when they became patients of Matheson.
One said her husband, in effect, paid Matheson approximately $5,000 - the fee for therapy - for Matheson to have sex with her, although he eventually returned the money.
The other testified Matheson told her he had fallen in love with her and he constantly phoned her, wrote her passionate letters and sent her gifts.
When he was out of town, he left her his cologne so she could smell him, and some of his clothes so she could hug them, the second victim told the court.
She said Matheson's wife caught them in bed together.
Toronto ex-therapist jailed for sex assaults - Patients abused in 'blatant' breach of trust.
BY DONN DOWNEY
THE GLOBE AND MAIL, May 13,1997
TORONTO- A once prominent Toronto psychologist who "brainwashed" two female patients and then sexually assaulted them was sentenced to two years in penitentiary yesterday.
In March, George Clifford Matheson, 48, was found guilty on two counts of sexual assault for a series of incidents involving two women over several years. Although they had consented to the encounters, the Crown took the position that they had submitted to sexual intercourse because of Dr. Matheson's authority over them.
Yesterday, he was seated for the first time in the prisoner's box, but earlier in the trial he was allowed to sit at the side of his lawyer, Alan Gold. He had asked Mr. Justice George Ferguson of the Ontario Court's General Division for a suspended or conditional sentence, but Judge Ferguson made it clear from the outset that Dr. Matheson would be going to jail.
Dr. Matheson was released on bail, pending appeal.
Judge Ferguson described Dr. Matheson as a predator who practiced mind control over two extremely vulnerable women in what "amounts to brainwashing."
He "continues to believe he did not breach the law" and shows no remorse for his criminal act although he voluntarily surrendered his professional certificate, acknowledging that he had violated the ethics of his profession.
He sentenced the psychologist to one year on each count, the sentences to be served consecutively.
If he had been sentenced to a day less, he would have gone to a provincial reformatory, but a two-year sentence must be served in a federal penitentiary, which generally houses the nation's most hardened criminals.
One of his victims was assaulted over five months in 1992 and the other was assaulted over two years beginning in 1987. The relationships amounted to "blatant long-term breach of trust," Judge Ferguson said. "He had the power to pressure and manipulate and he did so."
The victims, now 39 and 56, desperately needed therapy when they went to Dr. Matheson and made themselves vulnerable by revealing intimate details concerning their personal problems. They did not want sex, they wanted therapy, Judge Ferguson said.
One victim testified that Dr. Matheson told her that she would not get better unless she got rid of her husband.
Dr. Matheson is well known in legal circles, having served as an expert witness in the field of hypnosis. He also has aided police investigations by enhancing the memories of potential Crown witnesses.
He has three failed marriages and has two sons. Before he was sentenced, he was living with a female psychologist in Victoria, where they ran a bed-and-breakfast business.
next: Psychopathology of Frontal Lobe Syndromes
~ all Shocked! ECT articles
~ depression library articles
~ all articles on depression
APA Reference
Staff, H. (1997, May 13). Psychologist Jailed 2 Years For Sex With His Patients, HealthyPlace. Retrieved on 2023, September 28 from https://www.healthyplace.com/depression/articles/psychologist-jailed-2-years-for-sex-with-his-patients
Last Updated: June 23, 2016