Introduction to Jennifer Lear, Author of 'Coping with Depression'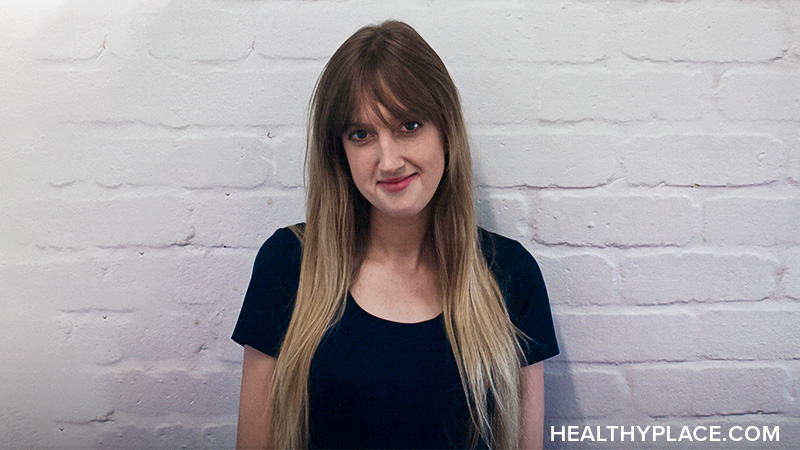 My name is Jennifer Lear, and I am the co-author of the Coping with Depression blog here at HealthyPlace. I am thrilled to be joining this community and am excited (and nervous) to be sharing my experiences with you. I started exhibiting symptoms of obsessive-compulsive disorder (OCD) at age six. By 18, I was riddled with so many ticks and compulsions that I could barely function, and I finally took it upon myself to seek help from my family doctor. I was diagnosed with chronic OCD and depression and placed on medication. There was no offer of counseling, no reassurance that I was not alone, and I was left feeling more depressed, more ashamed, and more terrified to publicly acknowledge how I was feeling.
Jennifer Lear Copes with Depression Alone
I was so afraid of people discovering my shameful secret, I made it my mission to make my external life seem as impressive and perfect as possible. I studied Law at Cambridge, then managed to bag myself a job with a fancy-sounding title. But it was never enough – I still felt like a failure. I was living a lie, and the pressure to maintain that lie ultimately became too much. My OCD and depression collided in a big way, and I had a breakdown. I lost my job and spent the better part of a year on my couch in pajamas, completely cut off from the world.
Jennifer Lear Starts Coping with Depression Out Loud
Then, something amazing happened. I stopped worrying and started talking. I told my friends, my family, and a therapist about how I was really feeling. Not only did they not recoil in horror, but a lot of them also had similar stories of their own to share, and helped me to develop my own coping strategies. The clouds parted, and my life improved dramatically. I let go of the weight of other people's expectations and recalibrated my idea of what it meant to be a success. I got a job with a charity supporting vulnerable people, and started offering free peer support sessions for people who were struggling with their mental health, but were not yet ready to access formal therapy. Through these sessions, I was able to use my experience to let them know that there was no shame in struggling, that they were not alone and that there was light at the end of the tunnel.
Depression is a frightening and insidious condition with the power to make you feel completely alone in the world. By sharing our stories and being honest with each other, we deprive it of that power. Honesty is one of the most powerful tools we have at our disposal in the war against mental illness, so speak up: it might just save someone's life.
What Jennifer Lear Hopes You'll Get from 'Coping with Depression'
That is what I hope readers will take from this blog. Depression is not sexy – it's an exhausting, daily grind that affects people all over the world, and if my stories of pain, despair, hope, and healing bring you some comfort, I will know I've done my job well. We can and will beat this thing: we just need to keep talking.
APA Reference
Lear, J. (2020, September 3). Introduction to Jennifer Lear, Author of 'Coping with Depression', HealthyPlace. Retrieved on 2023, December 8 from https://www.healthyplace.com/blogs/copingwithdepression/2020/9/introduction-jennifer-lear-author-coping-with-depression
Author: Jennifer Lear
Welcome, Jennifer! It is so wonderful to read this post and see you here in this community. I am truly looking forward to future posts from you. I applaud you for sharing your story so that it can light the way for others - we need more of this in the world! Of all the many things you said that I love, this particularly struck a chord: "Then, something amazing happened. I stopped worrying and started talking.". How many of us can relate to that? So many.
Hello, Lizanne! Thank you so much for your lovely comment and your warm welcome! You're absolutely right- we really do need more people to come forward and share their stories, and I love the way you put it - "so that it can light the way for others." Thank you so much for your support, and I hope you have a wonderful week!
Leave a reply