What It's Like to Be Fired Because of Bipolar? Gabe Howard Explains — Podcast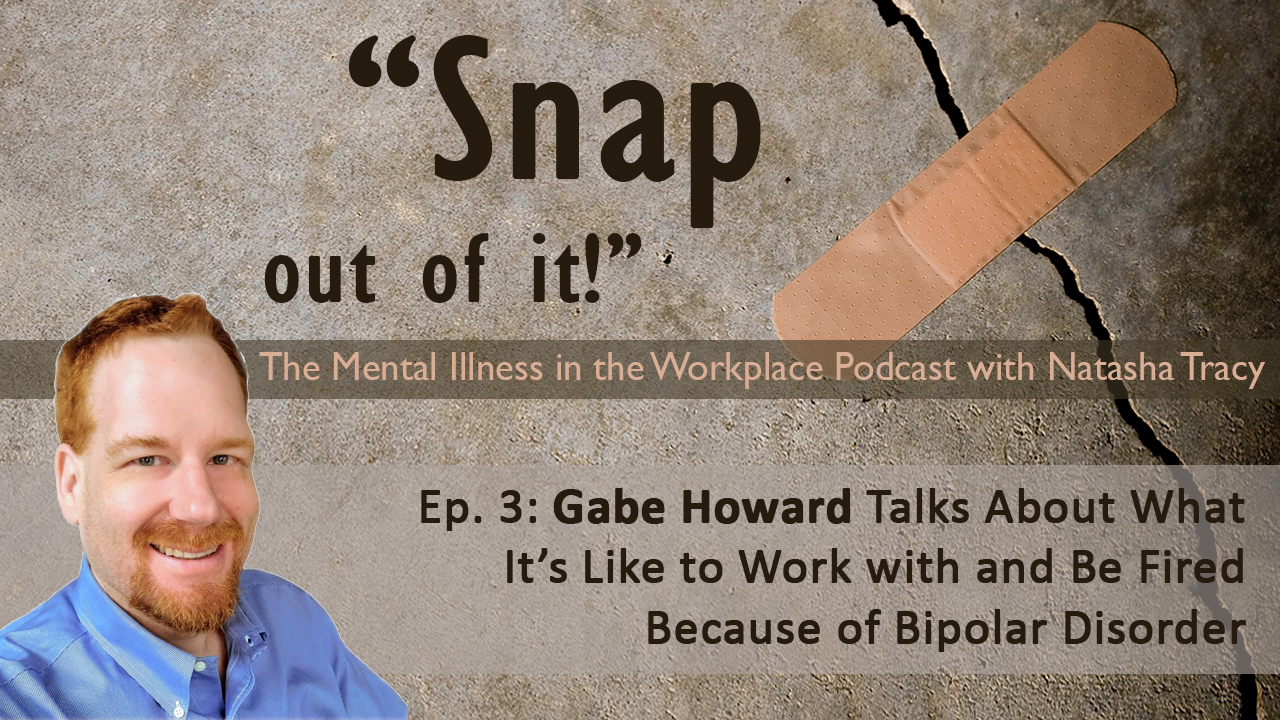 Welcome to a syndication of Snap Out of It! The Mental Illness in the Workplace Podcast with Natasha Tracy.
In this podcast episode, Snap Out of It! is pleased to speak with award-winning podcaster and mental health advocate Gabe Howard. Gabe has lived with bipolar and anxiety disorders since 2003. Gabe has a harrowing tale of when he was first diagnosed with bipolar disorder. Not only does he speak to what it is like to work with bipolar disorder before being diagnosed, but he also speaks to what it is like to "come out" at work and, finally, be fired because of bipolar disorder.
Snap Out of It! is available across podcast platforms. For more on this podcast, check out http://snapoutofitpodcast.com.
APA Reference
Tracy, N. (2022, October 9). What It's Like to Be Fired Because of Bipolar? Gabe Howard Explains — Podcast, HealthyPlace. Retrieved on 2023, November 30 from https://www.healthyplace.com/blogs/yourmentalhealth/2022/10/what-its-like-to-be-fired-because-of-bipolar-gabe-howard-explains-podcast
Author: Natasha Tracy