Boys and Men Are Also Victims of Verbal Abuse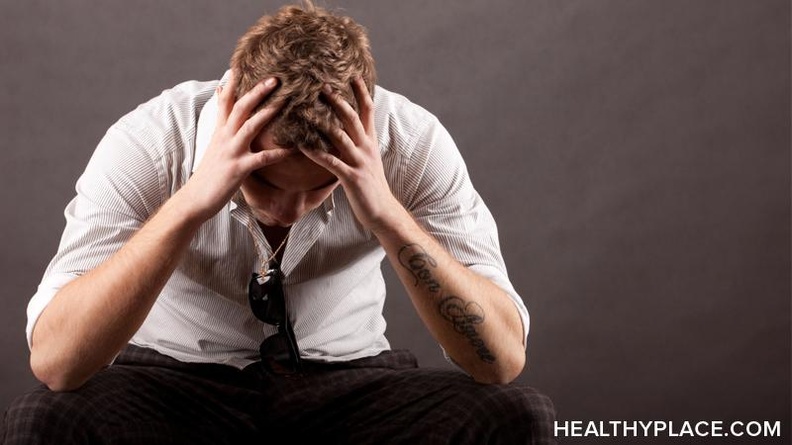 There are dozens of web pages and support services that you can find in every major city to help women dealing with verbal abuse. Unfortunately, the traditional female victim is a common scenario that many can empathize with, but it isn't the only one. Boys and men are a large part of the unrepresented abuse victims in society today.
Why Males Become Verbal Abuse Victims
While there is no steadfast reason why males can become victims of verbal abuse, there can be several common elements. As a mother of boys, I have been the innocent observer in some distressing situations where my sons have become the target of verbal abuse.
Although I cannot speak for all male victims of verbal abuse, I can only stress what I see from my children. I see these gentle individuals who do not want to create problems in personal relationships. They would rather appease the abuser by minimizing or entirely ignoring the negative behavior. But unfortunately, this strategy only lasts so long before they become stressed and anxious, seeking support.
What to Do When Boys and Men Face Verbal Abuse
It is hard for me as a mother not to get involved when my child tells me that someone is treating them poorly or making them feel bad. The protector inside me wants to jump out, take charge of the situation, and rush to their side. I want to make their abuser realize that what they are doing is wrong and need to change their behavior.
Unfortunately, turning into a protective parent is not the solution and could only aggravate the problem further. So instead, I have learned to listen to my sons, then gently talk to them about how the situation is not ideal for them and what can change for the better.
So, what can we do to help the boys and men in society when they face verbal abuse? Thankfully, it isn't tricky, and you can use the same strategies you would with female victims. Boys and men need someone who understands their situation, will listen without judgment, and be supportive. Some male individuals may require professional therapy, safe housing, or financial support.
If you know a man or boy facing a verbally abusive situation, you can be helpful by following the same steps you would for any victim. Be a good listener, offer support, help them find local resources, and encourage healthy relationships.
See Also
APA Reference
Wozny, C. (2022, February 24). Boys and Men Are Also Victims of Verbal Abuse, HealthyPlace. Retrieved on 2023, September 25 from https://www.healthyplace.com/blogs/verbalabuseinrelationships/2022/2/boys-and-men-are-also-victims-of-verbal-abuse
Author: Cheryl Wozny