How to Talk to Children About Suicide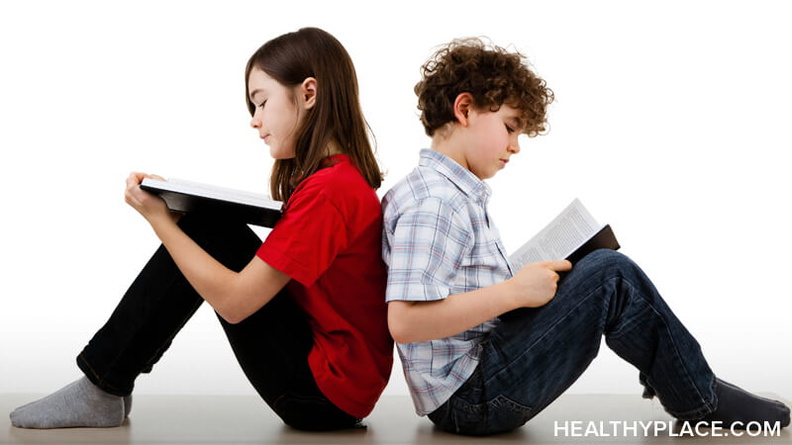 When a parent dies by suicide, children are left with lots of questions. The stigma associated with suicide commonly causes survivors to hide the truth and suppress their anguish. Suicide often becomes a secret that the surviving parent and other family members don't talk about. And when children don't have answers to their questions, they tend to come up with their own, which can be incorrect and scary!
Speaking of Scary: Suicide Passed From Parent to Children
Survivors of suicide are often plagued with self-blame and "what-ifs." And although depression has been found to be the biggest impetus for attempting suicide, there is another powerful and under-reported risk factor for acting on a death wish: having a parent who has committed suicide. Children of parents who die by suicide are 5 times more likely to commit suicide themselves than children who are not exposed to this loss. (Impact of a Parent's Mental Illness on Children)
A Child Survives Her Mother's Suicide
On this week's HealthyPlace Mental Health TV Show, Dr. Rappaport discusses her own journey, what it was like being a four year old child when her mother committed suicide by drug overdose and how that impacted her as an adult. Plus, if the need arises, she explains how to talk to your child or children about suicide. Of course, each parent and child's first conversations about death and suicide will be different, but her guidance on the subject is a good starting point.
Watch the interview with Dr. Rappapart, called How to Talk to Children About Suicide.
Dr. Nancy Rappaport is a child psychiatrist, an Assistant Professor of Psychiatry at Harvard Medical School and Director of School Based Programs in Child Psychiatry at the Cambridge Health Alliance in Massachusetts. She is also the author of In Her Wake: A Child Psychiatrist Explores the Mystery of Her Mother's Suicide.
How Dr. Nancy Rappaport Came to Terms with Her Mother's Suicide
Most of my life, I was haunted by my mother's suicide at the age of 34. It left me and my five siblings, motherless. My mom left a suicide note and a grocery list when she killed herself in 1963 — at the time, I was just four years old.
The suicide followed a bitter divorce and came at the heels of a protracted custody battle. My father had remarried, and conversations with him about my mother through the years were strained. As an adult, I knew that in order to heal I needed to break my family's code of silence and discover the truth about my mother's past.
In Her Wake is an investigation of the mystery surrounding my mother's suicide, and my steadfast search for the mother I longed for and barely remembered. In the book, I talk about what matters most: how being a survivor of suicide loss shaped me as a daughter, child psychiatrist, wife and mother of three.
It's an honest account of my family's loss and grief and gives voice to what many have found too painful to describe. And the healing that comes from examining my family's past offers others the knowledge that it is possible to navigate through a devastating loss, overcome isolation, and endure and thrive.
Share Your Experiences of Being A Suicide Survivor
Have you had to explain a parent's suicide to your child? Are you a child of a parent who committed suicide? Please comment below.
APA Reference
Amanda_HP (2010, April 19). How to Talk to Children About Suicide, HealthyPlace. Retrieved on 2023, November 29 from https://www.healthyplace.com/blogs/tvshowblog/2010/04/how-to-talk-to-children-about-suicide
Author: Amanda_HP