Managing Your OCD Symptoms: June 30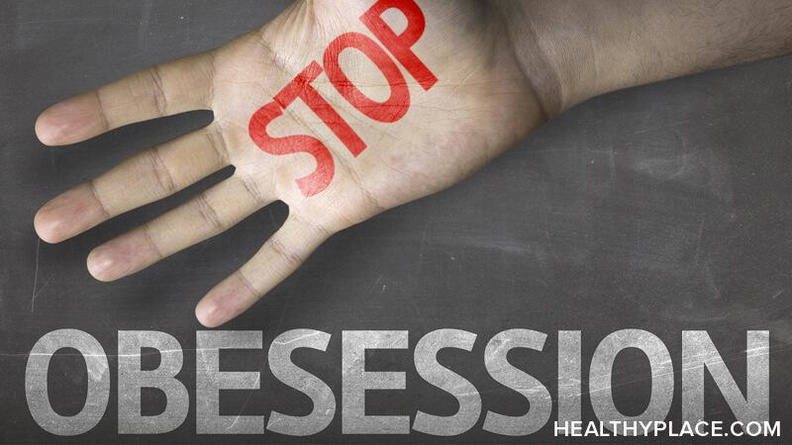 Have you ever experienced unwanted thoughts or felt the need to repeat an action over-and-over again until you felt safe? Have these thoughts or actions caused you anxiety, to the point of interfering with your normal activities? If so, we invite you to watch Tuesday night's show focusing on obsessive-compulsive disorder (OCD).
The Impact of OCD
Obsessive-compulsive disorder also causes fear in individuals, which leads to unwanted repetitive actions. An example of these actions may be washing hands repeatedly due to fear of germs, or maybe even driving all the way back home numerous times just to check and see if an appliance has been turned off.
Bottom line, OCD symptoms can take away one's sense of well-being by not allowing rest until the action is repeated. This can cause serious impairment to a normal lifestyle.
High-Functioning OCD
Our guest on Tuesday's HealthyPlace Mental Health TV Show, James Callner, suffered from obsessive-compulsive disorder for many years and was first diagnosed with OCD in his late 20's. Thirty years later, he is proud to say that he is living a high-functioning lifestyle, despite his disorder. Mr. Callner has also made several films, one of which is based on his own battle with OCD.
During the show, he'll discuss his struggle with OCD and enlighten us on various OCD treatment methods that worked for him.
With his OCD under control, Mr. Callner is now a college professor as well as President and Co-Founder of the Awareness Foundation for OCD and Related Disorders (AFOCD).
Editor's Note: The video featuring Mr. Callner is no longer available. In this video, Mr. Callner talks about his website, Awareness Foundation for OCD and Related Disorders.
Share Your OCD Experiences
Share your experiences, treatment, concerns, or anything related to OCD in the comments. For more information, read Dr. Croft's blog post on Living with OCD.
APA Reference
admin (2009, June 28). Managing Your OCD Symptoms: June 30, HealthyPlace. Retrieved on 2023, December 2 from https://www.healthyplace.com/blogs/tvshowblog/2009/06/managing-your-ocd-symptoms-june-30
Author: admin
I have known and admired Mr. Callner for many years. I know of his struggle with OCD and the thousands of hours of 'giving back' he has donated to other sufferers of this painful and disabling condition.
I admire your site for giving him this opportunity and am thankful for all of us who can share in his wisdom.
Philip Kavanaugh
Leave a reply