You Can Be Happy Even If You're Anxious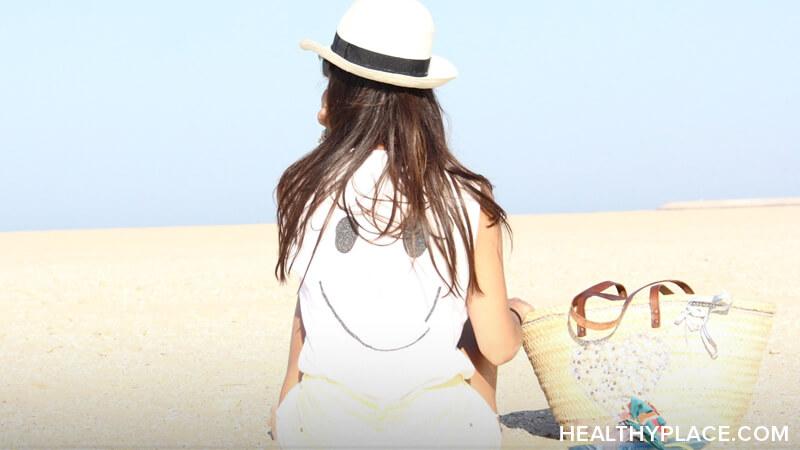 If you often deal with anxiety, sometimes it might seem as though it is difficult to be happy and anxious. While anxiety is not the same as depression, I think that dealing with it can sometimes lead to depression because, when you're anxious, you may find that you experience negative emotions that lead to a general feeling of sadness. You might also find that you focus more on those negative feelings than other ones.
When I was younger, I didn't know what I was experiencing. All I knew was that there were many times that I felt unpleasant feelings that I couldn't quite identify. Reflecting on these times now, I would say that I often remember feeling sad, worried, fearful, and hopeless. So, I'm sure that I had gone through periods of depression, but it is also hard to separate the times that I was primarily experiencing anxiety.
Becoming so accustomed to focusing on the negative feelings I experienced at a young age also made it difficult to identify the positive ones. As a result, happiness often seemed elusive to me, even during the times I genuinely experienced being happy.
How to Be Happy Even When You're Anxious
It took me a while to learn that just because I frequently feel anxious, it doesn't mean that I can't also be happy. I've learned that anxiety is uncomfortable and can even sometimes be debilitating, but it doesn't mean that it has to lead to a life of misery and discontent. I've also learned that you can still experience happiness and joy in life, even though there may be many times in which it feels that anxiety has you in its grips and won't let go.
Here are some strategies for allowing yourself to be happy even though you cope with anxiety:
Remember what anxiety is. This is something that I always keep in mind. It is important to remember that anxiety has a purpose and that while the automatic tendency might be to try to find ways to avoid it, it is there for a reason, as a reaction to stress. So, anxiety doesn't have to be seen as the opposite of happiness, but it exists as something that can get in the way of feeling happy in the moment, so it is important to deal with it.
Identify why you're anxious. I've also learned that it is important to figure out why I'm anxious. Am I anxious about something that is happening now, something that has happened in the past, or something that might happen in the future? Analyzing my feelings and why I feel that way can be helpful for dealing with whatever it is that is making me anxious. It can also be helpful for acknowledging that my anxiety is separate from the positive experiences that I'm experiencing.
Acknowledge when you feel happy. I've learned that, just as I will focus on the negative feelings that I feel when I'm anxious, it is also important to focus on when I feel happy. It can be easy to try to overlook happiness because you've somehow convinced yourself that you don't deserve to feel that way or that it's not okay to feel that way because there is a threat looming somewhere. Using techniques such as mindfulness to stay focused on the moment and stay grounded can help you to acknowledge and actually allow yourself to experience the positive emotions that go along with being happy.
If this is something you have struggled with, share your thoughts and anything that you do that helps in the comments below.
APA Reference
Bermio-Gonzalez, R. (2022, April 26). You Can Be Happy Even If You're Anxious, HealthyPlace. Retrieved on 2023, January 29 from https://www.healthyplace.com/blogs/treatinganxiety/2022/4/you-can-be-happy-even-if-youre-anxious
Author: Rizza Bermio-Gonzalez