Dealing with Phobias and Fears
You can learn to deal with phobias and fears. For example, I'm getting on a whole bunch of trains this week. That's something I couldn't do a couple of years ago. Public transport just wasn't my thing, and over time I developed a full-blown phobia of trains and other public transport.
Before I started anxiety treatment, I went through a lot of the symptoms of panic, feeling deeply uncomfortable at the thought of doing any number of relatively 'easy' daily things. It pretty much came down to feeling way too out of control, like I couldn't cope with the ordinary things.
[caption id="attachment_481" align="alignright" width="170"]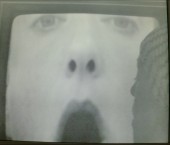 Phobia and Fear: The Silent Scream[/caption]
I had what's called a specific phobia but it was, and is, so much more than that:
That fear was a reflection of the general anxiety I went through at the time, and the degree to which my symptoms of post traumatic stress disorder had gotten out of control. A year or so later I catch trains every week. That's a thing: A reality shift. Not just a 'diet-and-lifestyle thing' but a tangible encounter with calm, through self help anxiety treatment and psychotherapy.
The Reason for Phobias and Fear Is Always 'Real'
For most people with an anxiety disorder, there's a very good reason for the fear being there in the first place. If you're afraid of flying, maybe it started after September 11. Or if you have trouble with obsessive compulsive behaviours, generalized or social anxiety then maybe it began in childhood as a seemingly off-hand comment by a parent or friend and that simply stuck in your head.
Anxiety and stress are normal things. We all feel anxiety and stress. But when anxiety stops you from doing things with your life that you really want to do, that you ought to be able to do (like catching a train), you may be developing an anxiety disorder or phobia.
Dealing with Phobias and Fears
Well, first, I'm not totally over it or anything. The fact that I can catch a train doesn't mean the fear magically up and disappeared. It still takes work.
But what I did was good enough. I stopped panic getting any bigger, and at that point it became possible to treat anxiety. There's nothing so special about me that means you can't do it too. It takes time, though. And dedication, and the capacity to willingly face that which scares you.
In this instance I used exposure therapy on myself,and it worked because I was ready. After too many years of kicking myself for not knowing how to stop anxiety, it finally clicked. I finally felt like I could rely on the anxiety coping tools I knew. The words which I'd been told so many times came together and they meant something. I could talk myself through it, every step I needed to take.
Stopping anxiety isn't about one technique or another. It comes from something far less tangible - from being able to stay with yourself the whole way through.
Follow Me on Twitter
*Statistics apply to any given year, taken from the NIMH