PTSD In The Body: The Physical Side of Symptoms
Back when I was struggling with symptoms of posttraumatic stress disorder (PTSD) I was also struggling with mercury poisoning, chronic fatigue, fibromyalgia, Celiac Disease and suspected liver cancer. Sounds crazy, right?
How your body expresses the level of psychological stress in your mind is a very real and very treatable situation.
How PTSD Expresses Physically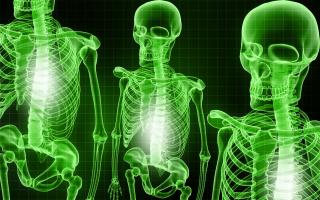 It's incredibly normal for survivors with PTSD to have not only psychological symptoms of anxiety, panic and other related issues. They often have physical symptoms, too, from rashes to digestive ailments to muscle and joint problems.
Why this happens and how you can reverse it are the topics covered in this month's audio....
Michele is the author of Your Life After Trauma: Powerful Practices to Reclaim Your Identity. Connect with her on Google+, LinkedIn, Facebook, Twitter and her website HealMyPTSD.com.
APA Reference
Rosenthal, M. (2014, August 1). PTSD In The Body: The Physical Side of Symptoms, HealthyPlace. Retrieved on 2019, September 22 from https://www.healthyplace.com/blogs/traumaptsdblog/2014/08/ptsd-in-the-body-the-physical-side-of-symptoms
Author: Michele Rosenthal