The Pain of Self-Stigma Because of Mental Illness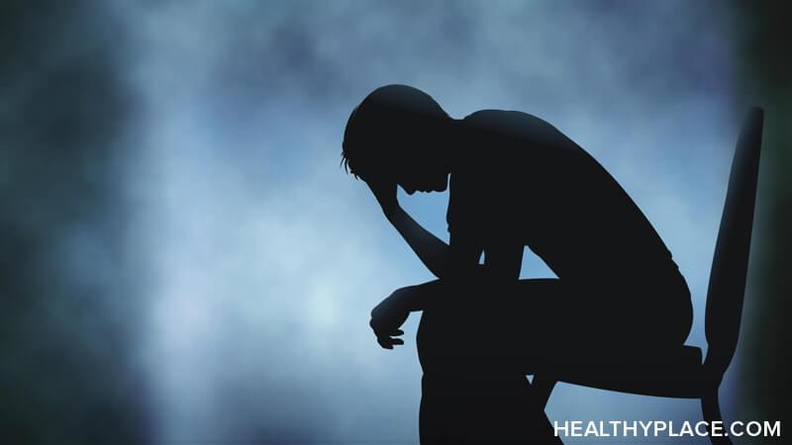 In 1982, I attempted suicide after a failed relationship and ensuing depression. I was taken to the emergency room and made to swallow syrup of Ipecac. After a night of throwing up and crying, I was told that I needed to see a psychiatrist.
I was only 16, and I hated the thought that I was different.
That feeling has never left me.
Painful Self-Stigma Throughout My Life
A Moody Child
I've been told I was a moody child from an early age. There were good reasons for this. First, I grew up in a home with a mother battling depression and low self-esteem and a father who was an alcoholic.
Oddly enough, I don't remember much of my childhood in concrete images. Instead, I remember feelings. Feeling the pain of raging migraines. Feeling like I was the ugliest person in the world. Feeling as if something were inherently wrong with me.
Feeling as if I needed to escape anywhere, as long as I was far away from my family, and the hurt and secrets and pain that created me.
For decades, I ran from my past. But the thing is, the past is always with you in your mind - you can't hide from it and you can't escape from it.
The Feeling of Never Belonging
After my suicide attempt and seeing a psychiatrist for several months, I packed my things and headed off to college. This was my chance: to be challenged intellectually, to discover who I really was and, most importantly, to escape.
I failed miserably.
I felt out of place almost the minute I stepped on campus. It seemed as if all of the other students came from families that took college as a given; I was the first one in my family to attend. It seemed as if all of the other students had intact families.
I fell into a deep depression, and learned that drinking could keep away the feelings of inadequacy and failure.
I went home, defeated. And feeling more different than ever.
Entering the World of Psychiatry
I remember the first time I was prescribed antidepressant medication for my depression. I was in my twenties, and I again was attending college away from home. I was determined to get my degree, and stay away.
The psychiatrist wrote the prescription for Prozac, and then said, "It's only a pill. Just like for diabetes."
Really? Really?
Um, no.
I spent the next two decades convinced that I was flawed and wrong and different. I fought the psychiatric label at every chance, ditching my medication constantly just to prove I was normal.
Then I developed anorexia nervosa.
Striving for Self-Acceptance While Feeling the Pain of Self-Stigma
First depression and anxiety. Now anorexia. I tried to convince my psychiatrist and myself that I was not anorexic. I was just thin, that's all, and everyone else was overreacting.
I hated myself. I hated myself for being so different, for having a mental illness, for needing therapy and medication and many, many hospitalizations. Then I found a measure of peace and the beginnings of self-acceptance during my last hospitalization.
I went in starving and not thinking clearly, and convinced that recovery was a farce. A combination of therapy, a new medication, and writing about my thoughts and feelings helped.
I am beginning to realize that I'm not a failure just because I have a mental illness. Instead, I'm different — and that's not a bad thing. The traits that make me different also make me who I am: creative, funny, kind and compassionate, intelligent and more.
I will keep working on it.
You can also find Angela Gambrel on Google+, Twitter and Facebook.
APA Reference
Gambrel, A. (2013, August 24). The Pain of Self-Stigma Because of Mental Illness, HealthyPlace. Retrieved on 2019, July 20 from https://www.healthyplace.com/blogs/survivingmentalhealthstigma/2013/08/the-pain-of-self-stigma
Author: Angela E. Gambrel