Introduction to Mary-Elizabeth Schurrer, Author of 'Surviving ED'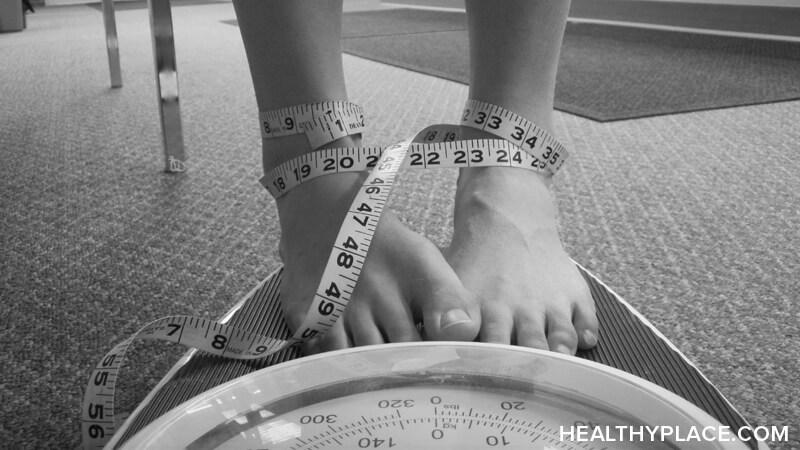 My name is Mary-Elizabeth Schurrer (but for convenience sake, call me Mary-Beth). I'm honored to join HealthyPlace's Surviving ED blog. I hope we can engage in honest, authentic and meaningful conversations about the triumphs and struggles of eating disorder recovery. But first, here's some background on my own path to healing from anorexia nervosa.
The Development of Mary-Elizabeth's Body Distortion
Some people distinctly remember the first time they rode a bike without the training wheels or when they learned to pump their legs on the swingset without anyone pushing them from behind. I had these childhood experiences too, but another memory stands out above the others, and almost two decades later, it's just as vivid and visceral as when it first happened––it's the moment I started disliking my body.
I was eight years old, squirming in my desk and unable to focus on multiplication tables, sentence diagrams or whatever kids learn about in the second grade. All my attention was directed toward a sudden realization that I had abnormally large thighs. There could be no denying it––I'd somehow gotten "fat," and in my pre-pubescent brain, this was unacceptable. So with that instantaneous decision, my eating disorder was born.
Mary-Elizabeth's Body Distortion Turns into an Eating Disorder
What began as just an insecurity on the fringes of my subconscious escalated into a pattern of self-destruction five years later when I became a teenager. Adolescence is a confusing, awkward and uncomfortable period for everyone, and my situation was no different. As the child's body I had grown familiar with morphed into a woman's figure, I had the weirdest sense of being a stranger in my own skin. To intensify this level of angst, I was almost finished with puberty before the other girls in my class had even started.
I was different. I was deviant. I was bullied. And I cursed myself for having a body that wouldn't conform to the standard I perceived all around me. So began a mission to create the "perfect" exterior––at all physical costs. For the next 15 years, I devoted as much time and energy to this crusade as humanly possible.
I punished my body into submission, and it responded––until the turning point came where I no longer recognized this hollow, broken shell of a person I'd become. After countless hours wasted restricting calories, exercising fanatically and withdrawing from my own life, I confronted a truth that should have been obvious all along. I was exhausted. I was miserable. I was browbeaten. I was isolated. I was out of control.
Mary-Elizabeth Begins Eating Disorder Recovery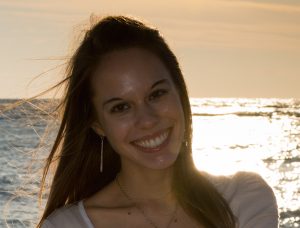 I needed to break free––in mind, body and spirit––from the addiction that captivated me as an eight-year-old and had consumed me ever since. So with the guidance of therapists, the accountability of treatment centers and the support of relationships, I made a choice to recover. This journey has not been without its detours, obstacles or setbacks. It's rigorous, intentional, agonizing work. It clashes with my instincts and demands endless re-commitment.
Sometimes I feel discouraged, demoralized, dejected. I fantasize about quitting and returning to what's familiar. But then I'm reminded of a girl in second grade who believed she was inadequate and unworthy of acceptance. I imagine crouching beside her desk and murmuring, "You're wrong. And you are more than what you'll spend the next two decades living for."
I think of her––my innocent eight-year-old self––and of all the people out there who have bought into a delusion that who they are as human beings just isn't enough.
Instead, I want them to hear another message––that "perfection" doesn't exist, that beauty is inherent, that eating disorders are liars. So I'm on a new mission to embrace my body, and I'm grateful for this platform to connect with other eating disorder survivors who are fighting to reclaim their identities and experience the freedom they deserve.
Mary-Elizabeth's Welcome Video
Learn more about Mary-Elizabeth in this video:

APA Reference
Schurrer, M. (2017, September 15). Introduction to Mary-Elizabeth Schurrer, Author of 'Surviving ED', HealthyPlace. Retrieved on 2023, December 5 from https://www.healthyplace.com/blogs/survivinged/2017/09/introduction-to-mary-elizabeth-schurrer
Author: Mary-Elizabeth Schurrer