Value of Support Groups for Mental Illness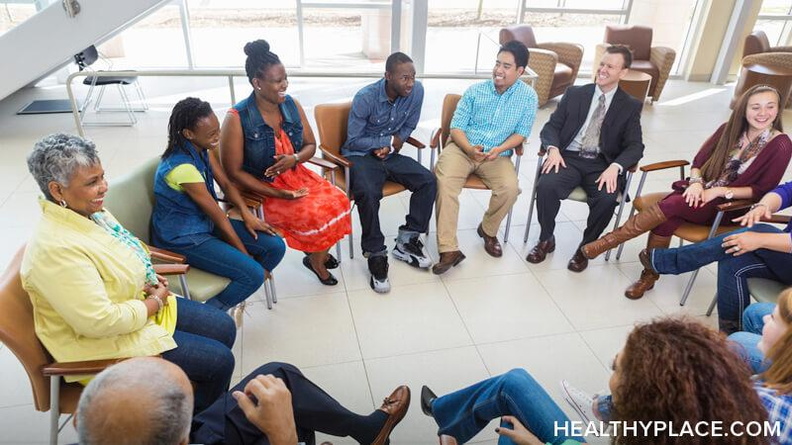 There is a mental illness support group for almost every psychiatric disorder or abuse. As a person on the receiving end of verbal abuse for years, attending a support group propelled me forward exponentially and I encourage people to locate a support group and attend it. But sometimes, people are intimidated and do not attend. They desperately want the emotional support, but perhaps stepping outside of their comfort zone is too much when added on top of everything else they're experiencing.
Many Inquire, Few Take Advantage of Mental Illness Support Groups
Judith Sturm, President of the Depression and Bipolar Support Alliance - Chicago branch, knows this to be true. People inquire, she says, "yet many who call do not show up for the group right away (if ever)." Nevertheless, she helps to organize family member and patient support groups in Chicago because she knows, first-hand, how much they can help.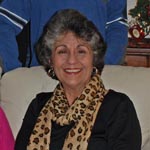 Ms. Sturm is diagnosed with bipolar disorder. The symptoms of bipolar didn't appear until her daughter was 23 years old. The DBSA family group helped her daughter cope with and understand the disorder. In turn, she encouraged her mother to get bipolar help in the form of a support group and it helped. A lot. In fact, Ms. Sturm found so much value in the group that she became a facilitator, then a board member, and finally the President of DBSA-Chicago.
If you are suffering from a psychological disorder or are the family member of someone who does, there are over a thousand DBSA support groups around the country. Below, listen to our interview with Judith Sturm about the value of support groups for mental illness, find out more about the DBSA, and learn about the DBSA-Chicago symposium coming up in April. Your comments are encouraged!
Trusted bipolar information, depression information on HealthyPlace.com
Share Your Support Group Experience
How have support groups helped (or hindered) you? Would you recommend others to attend a support group? Leave your comments below.
APA Reference
Jo, K. (2012, March 13). Value of Support Groups for Mental Illness, HealthyPlace. Retrieved on 2023, December 2 from https://www.healthyplace.com/blogs/radioshowblog/2012/03/value-support-group-mental-illness
Author: Kellie Jo Holly
I am just starting my suffering journey with my 34 yr old daughter that is in denial and will not seek help. highly educated and working full time in corport wold. Please help me irma
I believe in the concept of "I'm the expert on my recovery". The key concepts of recovery, hope, personal responsibility, education, self advocacy and support are universal to the process. I support and facilitate many types groups, but finally availed myself with "the permission to recover" through Wellness Recovery Action Plan (WRAP). As a certified Peer Support Specialist, I truly believe in this program and recommend it highly if you want to improve your recovery!
SAMHSA has free literature available or you can check out the copelandcenter website for the original developers literature. I am a certified WRAP facilitator through the Copeland center and facilitate DBSA among other groups.
Getting well is rarely obtained through osmosis. Action is the key to recovery and this evidence based practice is invaluable to any person for any type of recovery. It capitalizes upon my strengths and spawns new ideas of action plans to avert crisis.
I am a facilitator for NAMI Connection support groups. I started going to them about 6 years ago and then I was trained on becoming a facilitator. I think it has been key to my recovery. I feel better when I know others are benefiting from support groups too. I still have to find support groups that I am NOT in charge of, so I can get my own support. It is so important to be with others who fully understand what you are going through and what it means to live with a mental illness.
Absolutely. To vent is to heal
It's time you go international with your support systems. I live in India and it was painstaking for me to get out of depression as the awareness is not there in every place. Even most doctors failed to understand what mental illness is. There is great opportunity for institutions like you to go abroad. I would further like to state how alternative therapy helped me which can be culture specific in order to exchange views. I feel you are doing good service in America but what about rest of the world?
I go to DBSA support groups for Bipolar and Depression almost every Friday evening and have become a facilitator. I almost always find the 2 hour group to be very meaningful. There are no "professionals" there. It is a peer to peer group and is not meant to be therapy. However it is therapeutic to share/vent with folks that have common experiences.
Leave a reply