From Life of the Party to Get a Life
A mental illness, especially during the adjustment period after first receiving a diagnosis, can be filled with a lot of strife and heartache. The challenges are only compounded by the fact that many find themselves more isolated and alone than ever before in their life. Our guest this week, Stephanie, has found herself in just that place, alone like never before.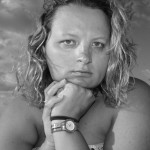 Stephanie now lives with a diagnosis of bipolar II and social anxiety. Prior to her diagnosis she was the life of the party. She was very social and always had an activity, engagement or outing planned with her friends. She became very ill about 2 years ago, and since then life has been much different.
Social Life Changes After Mental Illness
Stephanie had a very full life prior to her illness. Now, she feels a dramatic difference. She explains the isolation that she has experienced and continues to experience. Social anxiety makes it difficult, or feel impossible, to be in large groups. A desire to not be a burden fosters the idea that she should isolate further. She deals with a sense that things will not improve and shares this with us candidly.
People Just Don't Understand Mental Illness
Another big obstacle is the stigma surrounding mental illness like bipolar disorder and the knowledge that people just don't understand. Stephanie explains that she has been able to open about her illness in online communities but it has been much more difficult to do so in her social circles. It can be scary to share with friends and family when you know they could reject you or simply not "get it".
Listen to Stephanie share during "Social Impact of Living with Mental Illness".
You can find Stephanie blogging at The Princess's Daily Life with Some Rants and Raves.
Share How Mental Illness Has Impacted Your Social Life
Have you experienced a change in your social life due to a mental health condition or illness? What have you done to cope with the changes and create balance in your social life? Are you struggling with this now? Share Your Mental Health Experience with us by calling at 1-888-883-8045 or leaving a comment below.
APA Reference
Kiel, A. (2011, July 5). From Life of the Party to Get a Life, HealthyPlace. Retrieved on 2023, December 1 from https://www.healthyplace.com/blogs/radioshowblog/2011/07/from-life-of-the-party-to-get-a-life
Author: Amy Kiel