Living with Adult ADHD
The process of diagnosis and discovering that you are living with adult ADHD can be trying and difficult. Living well with it is an even bigger challenge. Our guest, Kelly Babcock, a.k.a. Taylor McKinlay, and author of the blog, Tao of Taylor, lives with adult ADHD and does the best he can to make the most of his diagnosis.
Adult ADHD Diagnosis Was Actually A Relief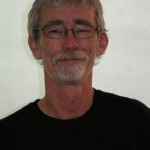 Kelly has likely lived with ADHD his whole life, but it wasn't until he was an adult that he came to understand what he was dealing with and that life could be better. His process of discovery and ADHD diagnosis was admittedly filled with strife and depression, but once he received his diagnosis he learned to understand what it was that was making life extra challenging. He no longer felt like he was "lazy, irresponsible, and stupid" because he knew what was causing his behaviors and responses.
If you listen to Kelly's interview with us you will come to know the relief that can be found with this diagnosis despite the nay-sayers and people who discredit the diagnosis. Kelly knows the value of defining what is going on and perhaps by listening to him it will help you or a loved one, too.
Listen to Living with Adult ADHD
Share Your Adult ADHD Experience
Have you or a loved one struggled with adult ADHD? Share Your Mental Health Experience with us by calling at 1-888-883-8045 or leaving a comment below. Do you know what it is like to receive this diagnosis as an adult? Has receiving your diagnosis helped you or made it more difficult?
APA Reference
Kiel, A. (2011, June 27). Living with Adult ADHD, HealthyPlace. Retrieved on 2023, December 1 from https://www.healthyplace.com/blogs/radioshowblog/2011/06/living-with-adult-adhd
Author: Amy Kiel
Actually, the diagnosis helped me accept myself better, but I struggle with ADHD every day in just about every aspect of my life. I seem to be able to focus on only one thing at a time, and forget and lose things most of the time. I think the most difficult aspect for me, though perhaps not most people with this disorder, is it takes me quite awhile to figure things out that are happening in the present, so I look pretty stupid, and have lost most friends and family, most jobs. I'm a real bookworm, though. I've found if I tell others about my diagnosis, they disapprove; and if I don't tell them, they disapprove after hearing some of my inappropriate comments. But it teaches me I can let go of others' opinions and live my own life as best I can, the one I was given.
Leave a reply