Benefits of Bipolar Disorder? The Bright Side of Bipolar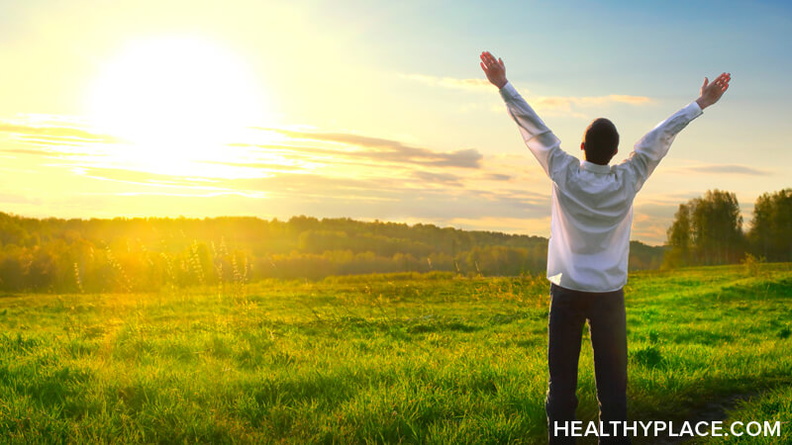 On this week's HealthyPlace Mental Health Radio Show, Richard Jarzynka shares his personal struggle with bipolar disorder and discusses the surprising bright side of bipolar.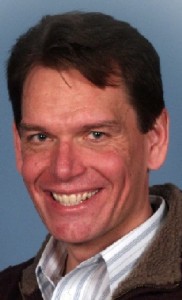 Bipolar disorder is a painful, sometimes fatal mental illness that can be devastating to sufferers. Richard Jarzynka, author of Blessed with Bipolar, knows that agony firsthand. But he also believes there are real benefits of bipolar disorder. Richard says, "If you could pick which mental illness to have, bipolar would be the only sane choice."
Listen to "Bright Side of Bipolar Disorder"
For more information about the symptoms, causes, and treatment of bipolar disorder, visit the HealthyPlace Bipolar Disorder Community. You may also like Why Didn't Evolution Cull Bipolar Disorder? – Bipolar Benefits.
Share Your Bipolar Disorder Experiences
Have you been diagnosed with bipolar disorder? Share your experiences and insights on living with bipolar disorder in the comments below.
APA Reference
Gray, H. (2010, November 22). Benefits of Bipolar Disorder? The Bright Side of Bipolar, HealthyPlace. Retrieved on 2023, December 1 from https://www.healthyplace.com/blogs/radioshowblog/2010/11/benefits-of-bipolar-disorder
Author: Holly Gray
Im sorry to say this, and i really do not mean to be rude, but i do not agree with this. As I also have bi-polar, I am 14 years old. And we also think my sister may have had it, although they said they would not be able to diagnose her, until the age of 18- sadly she commited suicide before then. I now am taking 25 pills a day to try and cope with this ilness. At times though it still seems unbearable. There for me is absolutely no benefits and I dont think anyone should have the idea to have to chose what type of mental illness if they had to. All I know s my first choice would not be bi-polar. Although I guess we all have are own opinions!
Hello..Thank you for sharing.. We are struggling right at this moment in coping with our 41 year son who is an alcoholic and is bipolar.. He is suppose to be on a waiting list for a bed for a 60-90 day treatment....We are prayer warriors and believe in answered prayer..I would appreciate your prayers..I would love to talk with you sometimes..My husband and I both also may be bipolar at the moment I am struggling with depression..AND in hope of finding an Alon meeting to help me through this..
WOW what an awesome listen and in total agreement with walking this struggle with Christ Jesus!! My husband suffers with bipolar II and I suffer with atypical depression due to PTSD (pretty terrible stuff done2me in childhood) and I know that without the Love, Compassion and Mercy found in Jesus --- we would have no hope, no strength in the valleys and very little reason to wake up every morning. May you continue to be blessed, may your valleys be strengthening and may the Lord continue to use you as a beacon of hope to all --- no matter their lot. Thank you for sharing!
Leave a reply