Psychiatric Survivors Speak Out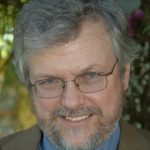 I've been hospitalized against my will three times. Those interventions were in my best interest. But not everyone's experiences with forced treatment are helpful. Psychiatric survivors have experienced human rights violations in the mental health system and are speaking out about injustices that can occur when people are denied their right to choose.
David Oaks is the Executive Director of MindFreedom International and our guest on this week's edition of the HealthyPlace Mental Health Radio Show. A psychiatric survivor himself, David discusses abuse in mental health care and what MindFreedom International is doing about it.
Listen to "MindFreedom: A Voice for Psychiatric Survivors"
Read more about patient rights in the Mental Health Bill of Rights. And visit the HealthyPlace Alternative Mental Health Community for information on alternative treatments for mental health issues.
Share Your Experiences
Do you identify as a psychiatric survivor? We invite you to call us at 1-888-883-8045 and share your experiences and insights. (Info on Sharing Your Mental Health Experiences here.) You can also leave comments below.
APA Reference
Gray, H. (2011, February 14). Psychiatric Survivors Speak Out, HealthyPlace. Retrieved on 2023, December 1 from https://www.healthyplace.com/blogs/radioshowblog/2011/02/psychiatric-survivors-speak-out
Author: Holly Gray