A Year of Shock Therapy for Major Depressive Disorder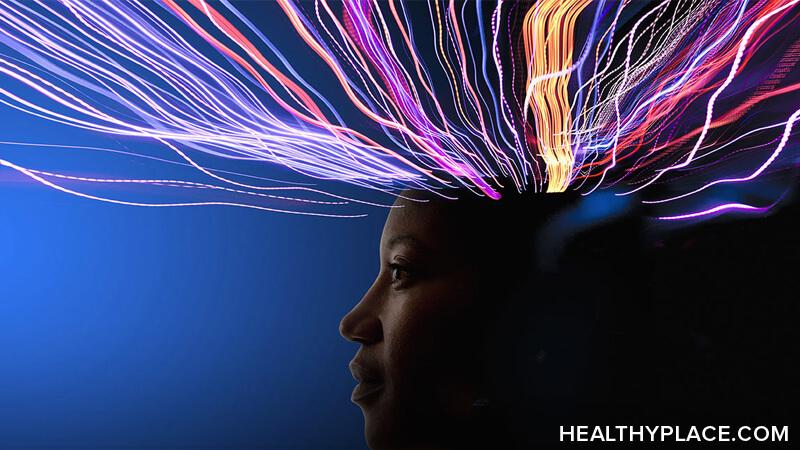 My daughter just graduated from a year of shock therapy for major depressive disorder (electroconvulsive therapy [ECT]). It gave her life back. Her severe major depressive disorder had stopped her from functioning in life and kept the threat of suicide lingering over her like a vulture waiting to pounce. Yet, today, a year after beginning shock therapy, she has finished her college program, gotten a job and is socializing and taking care of herself with a kind of sparkle that had once seemed impossible. Shock therapy for my daughter's major depressive disorder created a miracle for her.
When we started shock therapy for major depressive disorder, my daughter was very ill. She was unable to attend her college classes, hold a job, care for her hygiene or socialize with friends. She lived in bed.
In my article, The Miracle of Electroconvulsive Therapy (ECT), I discussed why we began using shock therapy and how ECT affected my daughter (see also, Electroconvulsive Therapy [ECT] May Have Changed My Life). As I said, for her, it was a miracle. But, it was also a miracle that came with a huge commitment from her, and from me.
The Commitment of Shock Therapy for Major Depressive Disorder Is Intensive
Because patients may not drive after an ECT treatment, a family member or friend must accompany them to treatments in order to drive home. While some patients take taxis, my daughter needed the moral support of waking from anesthesia to find me beside her bed.
Consequently, this last year has required an enormous commitment of time and energy on my part.
Beginning Schedule for ECT Treatments for Major Depressive Disorder
My daughter began having ECT treatments three days a week. She'd fast eight-10 hours before, go for a treatment in the early morning and come home to sleep off the anesthesia until the late afternoon.
We did that for a couple months and both her life and mine began to revolve around her ECT schedule.
In the beginning, her ups and downs were marked. She'd be happy and productive the afternoon of treatment and at the beginning of the next day, but would soon be crashing. As we continued, however, the treatments began to stick for longer.
Weaning Off Shock Therapy for Major Depressive Disorder
We began weaning her back. She had therapy treatments twice a week, then once, then every other week and then once a month as we followed the same pattern for longer and longer periods.
After a year, she graduated from an "opt-out program" (where she was scheduled to come each month unless she called to say she didn't feel she needed to come) to an "opt-in program" (where she calls in to say she needs a maintenance treatment).
ECT for Major Depressive Disorder Can Be Emotional for Parents
But in addition to the time commitment, there was the emotional support. My daughter's first treatment was difficult. She awoke with a terrible headache and wicked anxiety. She thrashed and screamed in pain despite the medical staff's best efforts. And while my daughter would not remember the episode, it was burned into my brain.
Frankly, I was ready to never do it again, until my daughter woke up that afternoon a changed person.
That change and my daughter's desire to continue convinced me to try shock therapy for major depressive disorder again. It forced me to overcome my own emotional hesitancy and commit to my daughter's wellbeing. This time the staff was prepared for my child's pain and anxiety. She was given strong doses of medication in her intravenous line before she woke and has not suffered any pain (or only minimal pain) since that first time.
Intensive Shock Therapy for Major Depressive Disorder Ends
The difference in my child's life in this year is remarkable. She has a life—and I was unsure if she would when we began. But, more than that, she has a productive, fulfilling, and most of all, happy life.
The commitment to ECT has been enormous. And yet, the payoff has been huge. I'm not sure how long this cure will stick, but for however long it is, it was definitely worth it.
But, don't take my word for it. In this video, my daughter will tell you how ECT has helped her.