Life with Bob and His Father
Life with Bob and His father has not been easy. I've been writing about parenting a child with mental illness (ADHD in Bob's case). I've not written much about my relationship with Bob's father. It is a difficult and challenging one. Almost, if not more challenging than my relationship with Bob.
Our History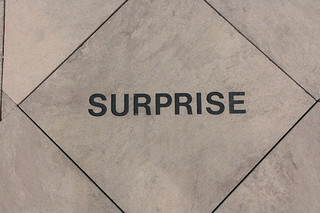 In the three years we have been co-parents (and nothing more), there have been many ups and downs. During that first two years, I was glad to have minimal contact with him. Bob's father could be annoying, selfish and childish. Often, I found myself feeling glad that we were not together anymore and that there were adult relationship issues I wouldn't have to deal with again.
Nearly three years ago, I filed petitions for custody and visitation as a birthday gift to myself. It took many months to go to court and figure out the plan for Bob. I was given sole legal and physical custody of Bob while his father had a schedule for visitation. At the time, it was the best plan. Bob's father was unemployed for a couple of years already and was not helping me at all with Bob.
A Shift in Thinking
As the years have gone by and Bob's father realized that I really am happier not being a traditional family (mom, dad and Bob), my opinion of him has changed a bit. I was Bob's caregiver, provider and all-around person for most of his life. While Bob's father was present, he was not active in his role as a father. Today, it is different and confusing. My outlook is different. My relationship with Bob's father continues to be challenging, though not the way it used to be. Bob's father has made big changes and has been more responsible in parenting Bob. Even in my eyes.
Letting Go of the Past
One of the hardest things I've had to do is to recognize the improvement that Bob's father has made. The negative view I held of him was terrible enough that I wondered if he would ever change. Would he ever be able to put Bob before anything else? Including his own emotions? (Note: Bob's father and I were together off and on for ten years. And for most of those years I was alone caring for Bob and feeling like a woman with two children. I broke up with Bob's father because he could not put me or Bob first.)
Sometimes, we go through difficult times with someone (anyone really) and we can write them off. We say, "They're not going to change. It won't get better." And we give up. We stop putting effort into the relationship and even worse, we walk away.
Over the last couple of months, I've written about my recent troubles in parenting Bob. All of the physical and emotional challenges of parenting a pre-teen child with ADHD as well as being a working professional in the field. And as I've had to lean on Bob's father to step in with Bob so I can step back, I've also had to recognize his contributions to Bob's well-being.
And it surprised me that I could give him credit for it. It was hard to do so because for so many years I could say otherwise, but here it is - Bob's father is a good parent. His parenting style has strengths in ways different than my own. And Bob loves him. Period. Give credit where credit is due - because you'll find that the credit will help you parent your child with mental illness.
APA Reference
Zalamar, H. (2013, May 15). Life with Bob and His Father, HealthyPlace. Retrieved on 2023, June 5 from https://www.healthyplace.com/blogs/parentingchildwithmentalillness/2013/05/life-with-bob-and-his-father
Author: Heiddi Zalamar, LMHC, MA