Dating Rules for Revealing a Mental Illness
The dating rules for revealing your mental illness are important to know when getting back into the dating scene. In general, dating can be nerve-wracking, but dating with a mental illness can cause even more anxiety (Should You Tell People You Have a Mental Illness?). The stigma of mental illness prompts insecurities and feelings of inadequacy when it comes to dating. Those of us with a mental illness may approach dates with the notion that we are damaged goods. The truth is, most people are insecure about dating. It is important to know the dating rules for revealing a mental illness to prevent added stress. A mental health condition does not make you flawed, or unattractive. It adds an authentic element to your life that challenges you but does not define you.
What Dating Rules Apply to Revealing A Mental Illness?
1. Reveal Your Character Before Revealing Your Mental Illness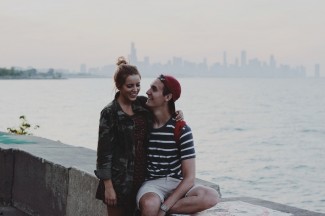 On a first date, or meeting someone for the first time, it is best to be discrete about your mental health. Dating rule one is to reveal your character before revealing your mental illness. Mental illness does not define a person. Revealing personal information pertaining to a mental health condition up front comes off as the condition defines you -- when in reality it does not.
A potential romantic partner needs to earn your trust before they deserve to know this part of your life. Discuss your plans for the future such as traveling or career aspirations. If you are at a point where you cannot think of anything positive to discuss, it is best to put dating on hold and focus on taking care of yourself before entering the dating scene.
2. When It's Time, Open Up About Mental Illness in a Positive Way
Initial dates may not be the right time to reveal your mental illness, but it is always productive to open the conversation in a constructive way (Talking to Others About Your Mental Illness). There is no shame in mental illness, and acting as a mental health advocate is an admirable trait of a person. On the first couple dates, this type of conversation gauges how the other person feels about mental health. People are more willing to learn about mental health than we assume (Young Adults Talk About Mental Health in Spite of Stigma).
Mental health is an interesting and relevant topic that many are hesitant to explore. If the person you are dating rejects the conversation and is not willing to listen, this may be a sign that this person is not right for you as a romantic partner.
Dating Rules, Revealing Mental Illness and Stigma
Dating is difficult for everyone, but dating with a mental illness can add on to the already existing stress. Those of us dealing with a mental illness often feel obligated to voice our condition earlier than we should. This is due to the severe stigma that causes us to feel compelled to let the person we are dating aware of this personal information. It is important not to fall into the stigma. The dating rule is: wait to reveal your mental illness.
Find Hannah on Twitter, Facebook, Google+, Instagram and on her blog.
APA Reference
Blum, H. (2016, October 5). Dating Rules for Revealing a Mental Illness, HealthyPlace. Retrieved on 2023, November 29 from https://www.healthyplace.com/blogs/mentalhealthforthedigitalgeneration/2016/10/the-dating-rules-for-revealing-your-mental-health-condition
Author: Hannah Blum