Young Adults Talk About Mental Health in Spite of Stigma
When I came forward about my diagnosis of bipolar II, I saw that, in spite of stigma, young adults talk about mental health. This is not an easy task for people of any age (Coming Out of the Mental Illness Closet). I was told revealing my diagnosis and opening up about mental health would diminish a lot of opportunities for potential careers and relationships in the future. As young adults, we are striving to be independent, find stability and happiness. It is a vulnerable period in life. The pressure of completing our education, finding jobs, and maintaining relationships is stressful and impacts our mental health. Talking about mental health is difficult in spite of stigma. However, many young adults are utilizing social media platforms to open the conversation about mental health and stigma.
Key Reason Young Adults Fear Talking About Mental Health: Stigma
According to Webster's New World Dictionary, stigma is defined as a mark of disgrace or reproach. The negative portrayal of mental disorders has remained constant for decades. The unflattering depiction of mental disorders in movies, on television, and on news media outlets adds heavily to the stigma.
As a young adult, there is an overwhelming concern about displeasing those around you. The fear of upsetting family and friends decreases many young adults' willingness to be open about mental health. In some situations, young adults are dependent on those around them for support physically, emotionally, and financially. If those of an older generation, such as our parents, have a misperception of mental health, it is uncomfortable to open the conversation. The stigma is a key reason many young adults fear talking about mental health. It has a major impact on society, old and young.
Young Adults Talking about Mental Health Change in Spite of Stigma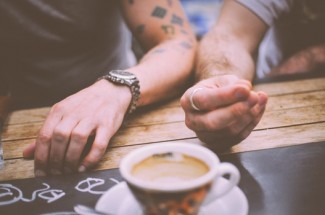 Mental disorders are heavily present in society, and ignoring the subject only does more harm than good. According to mental health statistics, 25% of Americans suffer from a mental illness in a given year. Young adults are a major portion of this percentage. As part of the digital generation, we are skilled on social media platforms. This gives young adults an opportunity to use the tools of our generation to continue the work of the mental health advocates who have been working for decades to open this conversation.
Backlash for Young Adults Talking About Mental Health
When I decided to come forward about my diagnosis of bipolar II, I faced some backlash from those around me. People said that I would face major consequences if I decided to reveal my struggle with a disorder that is heavily stigmatized. After some thought, I realized that mental health is a relevant topic, and I wanted to be a part of this movement in mental health. I built confidence over time, and realized that sharing my story publicly was the best decision. It was difficult to talk about my diagnosis as a young adult, but I will not live my life according to the guidelines others set for me.
Talking About Bipolar II Publicly
Find Hannah on Twitter, Facebook, Google+, Instagram and on her blog.
APA Reference
Blum, H. (2016, September 14). Young Adults Talk About Mental Health in Spite of Stigma, HealthyPlace. Retrieved on 2023, September 23 from https://www.healthyplace.com/blogs/mentalhealthforthedigitalgeneration/2016/09/in-spite-of-stigma-young-adults-talk-about-mental-health
Author: Hannah Blum
Thanks for the inspiring article...I want to add the word 'helpful' as well... you dont know how many people are suffering in silence... because of nice websites like yours and the counselling i took, i felt it was me that benefitted the most by your great website, coz i often read through even when unable to concentrate on the matter coz my mind was too bogged down by what i was experiencing, (i have mild schizophrenia) and after reading the community forum i felt support and something inside me, feeling stronger coz i knew that these were symptoms and i wasnt alone. It changed my life. Thanks....it means the world...
Leave a reply