Smoking: The Other 12-Step Addiction
Alcoholics Anonymous and Narcotics Anonymous have helped save the lives of literally millions of people over the years. There are 2,133,842 AA members worldwide according to a January 2012 published report on the AA website and approximately 280,000 members in the NA fellowship worldwide.
Tobacco, the Killer
These numbers are impressive however there is another side to the story. According to an article by David Macmaster, CSAC, PTTS, there is an epidemic affecting a multitude of addicts and alcoholics in 12-Step programs. It is projected 724,153 members of Alcoholics Anonymous and Narcotics Anonymous will die from tobacco, 499,410 of them in the USA and Canada. These numbers are sobering, no pun intended.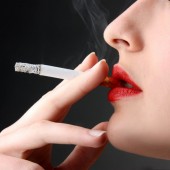 I am not a smoker however I have known many people in recovery who smoke. This particular addiction is pervasive and deadly. Causes of death by tobacco include cardio-vascular diseases, lung, throat and other cancers, chronic obstructive pulmonary diseases/emphysema and bronchitis.
When I first joined my program, most AA/NA meetings permitted smoking. I can recall sitting in a hazy, smoke-filled room that rivaled any bar you might find. Fortunately New York State, where I live, has banned smoking in public spaces. However now, smokers congregate outside the meetings.
A Sincere Desire to Quit
In defense of my fellow addicts and alcoholics that smoke, I am aware that there are those who would like to quit. I have heard on many an occasion addicts that have said that quitting smoking is much harder than it ever was quitting cocaine or heroin. But I have also seen many quit altogether. My sponsor was a 20-year 2 pack of Kools smoker and he has not had a cigarette in many years.
Change from Within
Despite the gravity of this research, the AA/NA fellowships are governed by traditions that make change challenging, at times. Each of the organizations has a means of updating its organization and structure. The 10th Tradition states Alcoholics/Narcotics Anonymous has no opinion on outside issues; hence the AA/NA name ought never be drawn into public controversy. That said, AA/NA is protected from outside influence thereby preserving their integrity. The service structure of these two organizations permits for changes through the process of a "group conscience" that can be approved by the general/world conferences. Any smoking-related "policy" would have to come through such a process.
The bottom line is that smoking is addictive. It may not cause the same behavior as crack or meth, but it is just as deadly. Yes, recovery is a process that needs to be addressed on many levels.
APA Reference
Shallowhorn, K. (2012, September 18). Smoking: The Other 12-Step Addiction, HealthyPlace. Retrieved on 2023, December 3 from https://www.healthyplace.com/blogs/debunkingaddiction/2012/09/smoking-the-other-12-step-addiction
Author: Karl Shallowhorn, MS, CASAC
With all due respect, what about Tradition 11, Karl Shallowhorn, with your face front-and-center on this blog as well?
Congratulations to all of you who have stopped smoking. As a tobacco treatment specialist, I have worked with addicts who have also told me that stopping smoking was harder for them than stopping heroin. I do know, however, that with the right motivation and help it certainly can be done and does not have to be that hard. I have just discovered your blog today Karl and I do hope that you keep up the good work! Thanks, Jean
Thanks Jean. As I mentioned. I have known many individuals in recovery who have successfully quit smoking. It can be done. The key is to not give up.
They do go hand-in-hand (no pun intended) smoking and drinking that is. For me at least they did and as fortunate as I am to have quit smoking 10yrs ago, I do still miss it. It is so hard to quit smoking that one of the main reasons I don't go back to it is because I am convinced I won't be able to quit next time but as many of us know, it can be done and as always, a great article Karl! You do good work.
Congratulations on your success Karen. You are setting a great example for those around you. Thanks for sharing.
I've abused every substance out there and quit most easily; alcohol was the hardest for me and I'm still trying to stop smoking, it's waaay harder than alcohol for me....
I've heard similar things from others. BUT...dont' give up!
Leave a reply