Confessions of a Single, Black Woman with Mental Illness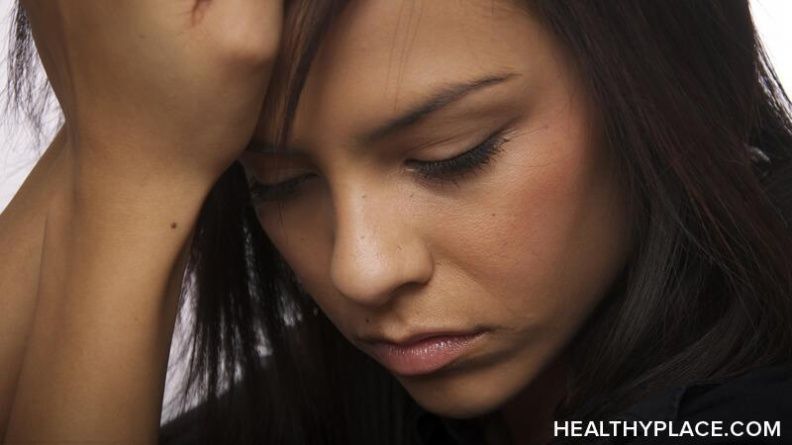 I'm a woman with mental illness and being single has been a conscious choice for me for the last two years. I felt that I needed time to get my life on track and grow into the woman I've always wanted to be. Growth is never-ending and getting one's life on track is a process, but there were major issues I wanted to address without dragging someone through a dysfunctional relationship. Now that I've addressed some of my major issues, such as mental illness and abandonment, I feel that I'm ready to date and want a fulfilling relationship that results in marriage. As a woman with mental illness, I'm ready to be open to love.
Dating as a Woman with Mental Illness
It has not been easy being single. I think it is challenging because I often run into men who are emotionally unavailable and not equipped to deal with a woman with mental illness. Initially, after I share my diagnosis with them, they assure me that it won't be a problem. We continue talking and getting to know each other and then they disappear.  
I always share my mental health diagnosis in the very beginning, so if it does pose a problem, I will not have wasted any time ("If You Live With Mental Illness, Do You Tell People?"). Naturally, I attribute their disappearance with me sharing my diagnosis with them. Honestly, it could just be that we are incompatible in other areas. Oftentimes, I find that we're incompatible and end the situation myself. I've found myself in this perpetual cycle of meeting men, telling them about my diagnosis and then getting ghosted or ending the relationship before it really gets started. Could this be a defense mechanism on my part?
In my last relationship, I felt loved and supported. My ex-boyfriend knew about my diagnosis and was overall very supportive. He would go on walks with me and talk me through anxiety attacks. He reminded me to take my medication. It was great having the extra support and sharing my life with someone. The first few months were amazing. It seemed we both loved what made the other different. We were from totally different cultures, which ultimately resulted in us splitting up because of the fundamental differences in cultural norms and religious affiliations.
Looking Forward to Love as a Woman with Mental Illness
In the near future, I would like to cross paths with someone who is God-fearing, goal-oriented, family-centered and loves me for me -- diagnosis and all. Although I am not rushing to be in a relationship, I welcome the opportunity to truly get to know someone. The man that is meant for me is designed especially to deal with my mental illness and all the other wonderful things that make me, me. My mental health diagnosis will not be a burden for him to bear, but a constant testament of strength and hope. I hope this man finds me.
How to Tell a Potential Partner You Have a Mental Health Diagnosis
APA Reference
Lynch, K. (2018, July 30). Confessions of a Single, Black Woman with Mental Illness, HealthyPlace. Retrieved on 2023, December 4 from https://www.healthyplace.com/blogs/bipolargriot/2018/7/confessions-of-a-single-black-woman-with-mental-illness
Author: Kara Lynch