Surviving Travel During Binge Eating Disorder Recovery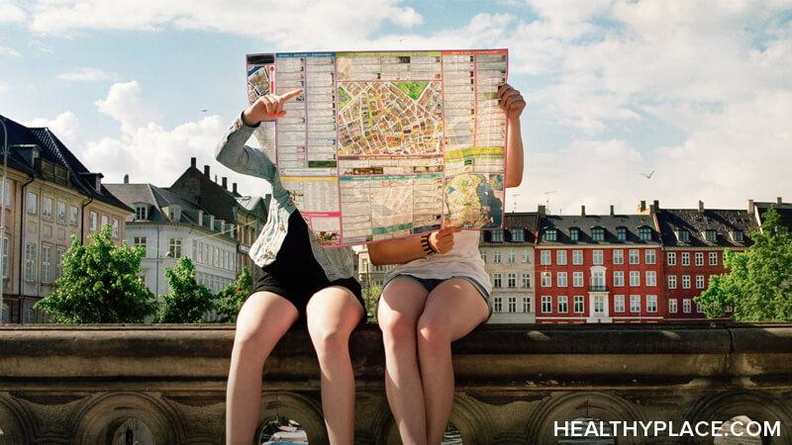 Traveling during eating disorder recovery can be tricky. When we get outside of our normal routine, slips have more potential to occur. With proper planning, however, taking trips and sticking to your meal plan is absolutely possible. Here I share my experience and travel tips for your eating disorder recovery.
Surviving Travel When Feeling Insecure in Binge Eating Disorder Recovery Isn't Easy
When I was not as stable in my binge eating disorder recovery as I am today, travel was always an issue. I despised eating out, didn't plan well, and my meal plan had a tendency to fall by the wayside.
I would tell myself that a couple days could not possibly make or break me. I was wrong. Allowing myself not to follow the meal plan set for me for even a few days lead me to do that same thing, even when not traveling. Over time, this would result in increased slips or full on relapses.
Today I have learned the importance of sticking to my meal plan even when away from home. It can certainly be difficult but I know now that even a simple, short trip is enough to put a dent in the wellness I have worked so hard for.
Tips for Surviving Travel and Keeping Binge Eating Disorder Recovery Stable
1. Plan ahead. Planning is a crucial part of successful travel with binge eating disorder. Since we may not have all the resources available to us that we have at home, I've found it is smart to do a little grocery shopping specifically for the trip.
Prepping snacks is always a great idea. Snacks are easy to skip so having them packed and ready ahead of time makes it a lot easier (The Power of Coping Ahead).
2. Express concerns. Another important part of this process is speaking up about the concerns you may have about your trip. Whether it be to a therapist, family member, or friend, it does not matter.
Speaking about your stressors allows you to ask for advice as well as find solutions to potential problems. Another tip is to bring a journal on the trip so you can process anything challenging that is occurring in the moment.
3. Have a support person. Be sure to have someone on hand to contact if things become difficult. This can be someone you are traveling with but doesn't have to be. Having a support person to check in with will keep you accountable and give you an outlet if you are having a hard time.
Just because you are working on eating disorder recovery doesn't mean you shouldn't get out there and enjoy life. When you feel ready, you should absolutely get out there and have fun. With proper planning, travel with binge eating disorder can become a breeze, it just takes a little time and thought.
I hope some of these tips are helpful to you. Stay strong and safe travels.
APA Reference
Bialka, G. (2017, August 6). Surviving Travel During Binge Eating Disorder Recovery, HealthyPlace. Retrieved on 2023, December 6 from https://www.healthyplace.com/blogs/bingeeatingrecovery/2017/08/surviving-travel-during-binge-eating-disorder-recovery
Author: Grace Bialka