Four Reasons Why Anxiety and Depression Can Occur Together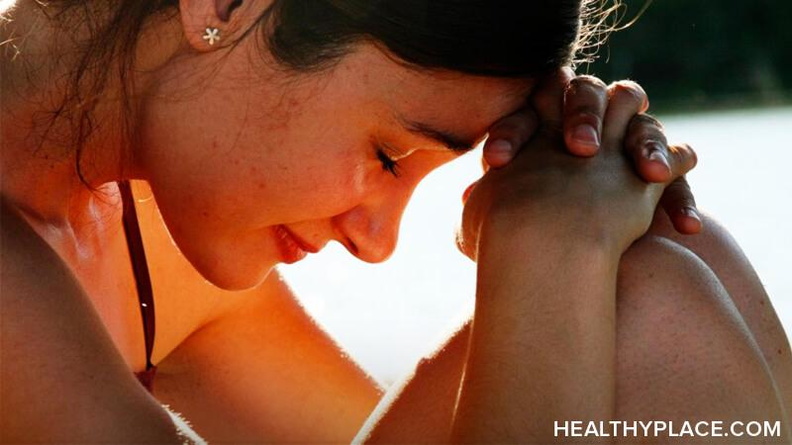 Anxiety and depression, while different, often occur together (Relationship Between Depression And Anxiety). It has been estimated that half of all adults who have been diagnosed with an anxiety disorder or major depression also experience the other.1 This double whammy is especially challenging—and annoying, to under-exaggerate. Why is it that anxiety and depression can occur together? Researchers are hard at work investigating this very question. The answer is a work in progress, but these four reasons help explain why anxiety and depression often occur together.
Four Reasons Anxiety and Depression Occur Together
Benefit of Knowing Why Depression and Anxiety Occur Together
When in the throes of both anxiety and depression, it's tempting to wonder why both are happening because one is bad enough, and it's also tempting to feel even more overwhelmed and beaten down by not just one but the other, too (Getting Through a Day Paralyzed by Anxiety and Depression).
When we understand that it makes perfect sense for anxiety and depression to occur together, it can make them easier to deal with. There is a benefit in knowing that there are reasons for something, reasons that absolve you from fault. Living with both anxiety and depression is something that isn't unusual or flawed about you.
And the best news of all? Knowing why anxiety and depression can occur together makes it easier to develop a plan of action for overcoming them.
Let's connect. I blog here. Find me on Facebook, Twitter, LinkedIn, Instagram, and Pinterest. My mental health novels, including one about severe anxiety, are here.
Sources
1 Understanding Comorbid Depression and Anxiety and The Comorbidity of Major Depression and Anxiety Disorders: Recognition and Management in Primary Care
APA Reference
NCC, T. (2016, March 24). Four Reasons Why Anxiety and Depression Can Occur Together, HealthyPlace. Retrieved on 2019, August 25 from https://www.healthyplace.com/blogs/anxiety-schmanxiety/2016/03/four-reasons-why-anxiety-and-depression-can-occur-together
Author: Tanya J. Peterson, MS, NCC