Help Kids, Teens Manage School Anxiety with These Strategies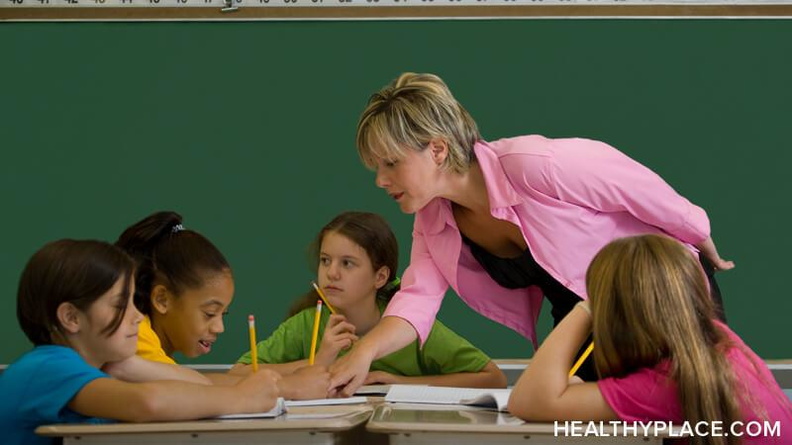 You can help kids and teens manage school anxiety. School anxiety, whether it's back-to-school or any other time of the school year, can make life miserable for kids of all ages, and it can present numerous challenges for parents and other adults in the life of a school-anxious child or teen. School anxiety and stress can make kids worry, it can make them afraid, and it can make them hurt. School anxiety can interfere with friendships and with school success. As daunting as this can be, there are school anxiety strategies to help kids and teens manage anxiety.
School Anxiety Strategies Let Kids and Teens Manage Anxiety
It's common for children, teenagers, and adults alike to want to load school anxiety onto a big yellow bus and let that bus drive far, far away so that the anxiety can't return. Sure, it's normal to want to vanquish anxiety, but sending it away on a school bus really wouldn't be that satisfying because there would be no sense of empowerment, and no building of self-esteem. Effective school anxiety strategies help students manage anxiety for themselves.
Having a strong support system increases the effectiveness of school anxiety management strategies. When parents, teachers, counselors, and other adults are present to listen, and to help, children and adolescents use strategies to manage anxiety, those strategies and techniques become even more effective.
Manage School Anxiety with These Types of Strategies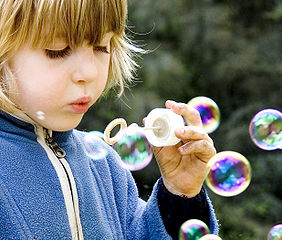 Managing school anxiety in children and adolescents looks different for each individual experiencing anxiety. It's important to consider features like age, gender, and personality when helping kids find and use strategies to manage their school anxiety.
Childhood anxiety has both similarities to, and differences from, adult anxiety. Younger children are concrete, black-and-white thinkers. Abstract word association games, for example, aren't likely to help an elementary-aged child reduce his or her anxiety. Strategies that are simple and straight-forward have the biggest chance of success in reducing school anxiety in young students. However, young children are often highly imaginative, so strategies that incorporate imaginative play can go far in reducing school anxiety in children.
A unique approach is also needed for tweens/teens and anxiety. High school, and many middle school, teens are able to think and reason abstractly. These adolescents might benefit from strategies that allow them to write or to talk through their difficulties. School anxiety strategies that honor the social and emotional nature of adolescents are also likely to help manage anxiety.
A Video on Strategies for Managing School Anxiety in Kids, Teens
In the below video, I share some specific strategies that have been proven to empower kids and teens to manage their own school anxiety. There are more techniques than can be included in a single short video. I chose the ones I did because they're research-supported and because I've had first-hand success with them.
Each child, like each adult, is unique, so these school anxiety strategies can be changed and modified to suit individual personalities. Managing anxiety is a very individual process no matter what someone's age.
You can also connect with Tanya J. Peterson on her website,Google+, Facebook, Twitter, Linkedin and Pinterest.
APA Reference
Peterson, T. (2015, August 27). Help Kids, Teens Manage School Anxiety with These Strategies, HealthyPlace. Retrieved on 2023, December 2 from https://www.healthyplace.com/blogs/anxiety-schmanxiety/2015/08/school-anxiety-strategies-help-kids-teens-manage-anxiety
Author: Tanya J. Peterson, MS, NCC, DAIS
I found this (and the previous blog post) extremeley helpful. I remember my anxiety starting early on in elementary school, and it has certainly been something I've carried with me for the rest of my life. I hope that with some of this information I can help not only my future kids, but other young people as well. I often wonder, what sort of interventions or tools that are available that can be implemented by teachers or other faculty and staff. Especially if they notice the onset of a chronically anxious child.
Hello Lindsay,
I'm so glad that you found these articles to be helpful. So many school-aged kids, even in early elementary school, experience anxiety, and this impacts kids in so many ways and can carry into adulthood. It doesn't have to, though. There are interventions and tools to help kids and families with anxiety issues. Many schools have a school counselor/counseling program. Ideally, counselors have a variety of resources to use with students to help them manage anxiety. It's okay to ask a school what specific resources are used and how they help students. Having tools and resources is incredibly important for schools to help their students with anxiety.
The video was fantastic! I love the fun ideas Tanya shared - useful for children, teens, and adults. I support fun in living, I learned how it can be used to manage/live with anxiety. Thank you!
Hi Lucy,
Thank you for your feedback! Your point about fun is an important one. Sometimes, both adults and kids get weighted down with heavy issues and challenges, and it's easy to forget the importance of fun and laughter in transcending difficulties such as anxiety, enhancing relationships, etc. I'm glad you shared your thoughts.
Leave a reply