Bipolar and Anxiety Are Not My Identity
My name is Gabe Howard and I have bipolar and anxiety disorders. As a public speaker and writer using my lived experience with mental illness, I say that sentence often. Some version of that is on my business card and website and it is how I start most of my speeches. But, is that my identity? Is a set of diagnoses really who I am?
I talk about living with mental illness more than I talk about my wife, family, and hockey combined. Realistically, that is reasonable. I am not a "Gabe's wife, family, and hockey writer and speaker;" I am a mental illness writer and speaker. But, in a world where people are narrowly defined, I have gone from who I really am to "the mentally ill" guy.
Living with Bipolar and Anxiety Disorders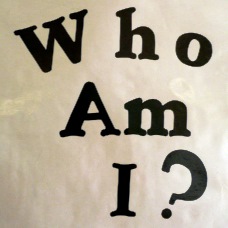 Ignoring my chosen career for a moment, living with bipolar and anxiety disorder takes a lot of time. There are symptoms, medications, and therapy to manage. I need to be aware of my moods and be able to explain to those closest to me that I may need help.
When I am in crisis, I need to be able to work through it and deal with not only the immediate issues, but any fallout that may come later – making amends to someone, as an example. Figuring out what "went wrong" or even just accepting the loss of time all factors into the lifestyle of a person living with mental illness.
Managing Bipolar and Anxiety Changes a Person
Living with a chronic illness – any chronic illness – has to become part of a person's identity. Managing bipolar and anxiety changes a person. The setbacks and successes that come from living with these disorders impact our lived experience. These experiences shape our lives and personalities.
Being known as a person living with mental illness isn't what bothers me, or other people I talk to, the most. What bothers us is that this is often all we are known for. The truth is, I can be a man living with bipolar and anxiety disorders and a husband, family man, and hockey fan.
All too often, mental illness becomes the sole identity of a person instead of a piece of their overall make-up. While I am certainly a person living with mental illness, that doesn't exclusively define me. Or anyone.
You can find Gabe on Facebook, Twitter, Google+, LinkedIn, and his website.
APA Reference
Howard, G. (2014, October 22). Bipolar and Anxiety Are Not My Identity, HealthyPlace. Retrieved on 2019, September 17 from https://www.healthyplace.com/blogs/anxiety-schmanxiety/2014/10/bipolar-and-anxiety-are-not-my-identity
Author: Gabe Howard
Serena... I am also a wife, mother of 4, and RN living with BP. I feel like I am constantly having the fight with my husband that bipolar is not my identity and it is only a part of me. That I can be mad without it being related to a bipolar "flare up" or whatever he wants to call it. I can be sad without it being depression. I can be pissed off, happy, irritable etc just like any other human being and it's not all strictly a bipolar response. It is very frustrating for me and makes me feel so beyond isolated. :( I am currently working full time and it is extremely difficult. It seems like maybe I need more accommodations because the stress of working and raising four little kids is a lot over stimulating for me.. but I guess I feel like I have no choice so I just keep doing what I can to survive. =\
None of us are. :) Thank you for reading and commenting! :) Gabe
Thank you, Mary! I agree with you! That is my plan, too! We will keep working together to change the way people see mental illness! Thank you for reading and commenting. ~Gabe
Leave a reply