True OCD is More Than a Compulsion for Neatness
I'm sure you've heard these statements:
He's so OCD.
Quit being so OCD.
This is just my OCD coming out.
The term OCD has become common in our society. Stigma turned OCD into an adjective that we frequently use to describe someone who likes things a certain way. However, OCD, short for obsessive-compulsive disorder, is much more than a compulsion for neatness.
It's often recognized that obsessive-compulsive disorder involves repetitive actions.
If you're familiar with television's, The Big Bang Theory, perhaps you might be thinking of Sheldon and the way he repetitively knocks on Penny's door. Does Sheldon thus have OCD? It doesn't seem as though he has the other necessary features of the disorder to warrant a diagnosis of OCD.
Do I Have OCD?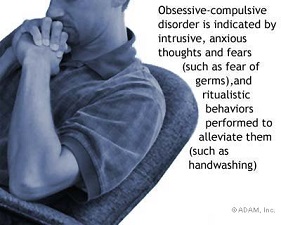 So prevalent is the term OCD in our society that many people question whether they have it. Someone once came to me concerned that she had obsessive-compulsive disorder because she checked all the door locks multiple times before bed each night. Upon exploring things together, it was relatively easy to conclude that she did not, in fact, actually have OCD.
In this short video, I examine OCD as it compares to anxiety. If you are wondering if you might be experiencing this anxiety disorder, you can explore your symptoms in this online OCD test.
APA Reference
Peterson, T. (2013, December 22). True OCD is More Than a Compulsion for Neatness, HealthyPlace. Retrieved on 2023, December 6 from https://www.healthyplace.com/blogs/anxiety-schmanxiety/2013/12/true-ocd-is-more-than-a-compulsion-for-neatness
Author: Tanya J. Peterson, MS, NCC, DAIS
[...] True OCD is More Than a Compulsion for Neatness HealthyPlace Source [...]
Leave a reply