Anxiety Treatment: Vitamin B and C
I find that many people are looking for safe alternative treatments to help with their anxiety besides medication. I have mentioned several before such as relaxation techniques, yoga, deep breathing techniques, positive affirmations, changes to your diet, building your self-esteem, etc. However another option worth considering is taking vitamins. Specifically, vitamins B and C are geared towards reducing stress and anxiety.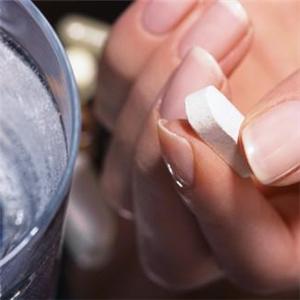 Here is a little more information on how these vitamins work. Paraphrasing from Edmund J. Bourne, Ph.D. in The Anxiety and Phobia Workbook:
Vitamin B:
When your body is going through stress it depletes stores of B and C vitamins rapidly. The B vitamins are necessary to help maintain the proper functioning of the nervous system. Deficiencies in Vitamin B can lead to anxiety, irritability, restlessness, fatigue, etc. There is more than one kind of Vitamin B. (B2, B6, B5, B12, etc.) It is best to take all eleven of the B vitamins together in a B-complex supplement since they tend to work together synergistically.
Vitamin C:
Vitamin C enhances the immune system and promotes health from infection, disease, and injury as well as helps the adrenal glands. Your adrenal glands (when properly functioning) help you cope with stress. (Vitamin B5 also helps with the adrenal glands and many people find that taking it is helpful in dealing with excess stress)
So Which Vitamins and How Much Should We Take?
Here is what Dr. Bourne says:
B-Complex: 50 to 100 mg of all eleven B vitamins once a day (twice a day under high stress)
Vitamin C: 1000 mg in a time release form, twice a day (double this dose under high stress)

Make sure you take them with meals so they can be broken down properly otherwise its useless.

You cannot overdose on B Vitamins as they are water soluble. The one exception to this is Vitamin B6. DO NOT exceed 100 mg per day if you are taking it on a long term basis. Repeated daily doses in excess of 8000 mg per day of Vitamin C have been associated with stomach complaints and kidney stones.
If you want to increase B vitamins in your diet, try to eat unprocessed, unrefined, fresh foods. Avoid white flour and rice because they are stripped of most vitamins and minerals. Instead, eat whole wheat flour and brown rice. Canning and freezing can also significantly diminish vital nutrients.
As always this shouldn't replace any medical advice given from your doctor. He or she can recommend the best doses for your body and current situation.
If you decide to give this a try, let me know how it works for you. Do you notice any difference in your levels of stress and anxiety?
APA Reference
White, A. (2010, March 7). Anxiety Treatment: Vitamin B and C, HealthyPlace. Retrieved on 2023, December 5 from https://www.healthyplace.com/blogs/anxiety-panic/2010/03/anxiety-treatment-vitamin-b-and-c
Author: Aimee White
I just wanted to say that I have client that swears she is much better mentally balanced by taking vitamin B. I guess that makes sense based on what you say about the depletion of it through stress. She is an executive, so would be under a lot of stress.
Leave a reply