Early Warning Signs of a Bipolar Relapse or Oncoming Episode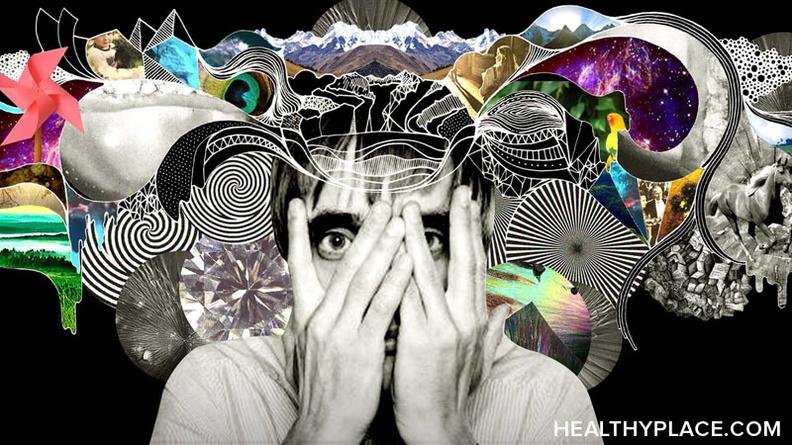 Bipolar relapse explained plus signs and symptoms of a bipolar relapse for those diagnosed with bipolar disorder and their families and friends.
A relapse is said to occur when the symptoms of bipolar disorder worsen or when previous bipolar symptoms return. Many people have experienced one or more relapses of their illness. After a relapse, you may still experience persistent symptoms-which is different from worsening symptoms.
Before a relapse happens, people often experience changes in their symptoms or in some aspect of their behavior, thoughts or feelings. These changes are called warning signs and they are indications that a bipolar relapse may be imminent.
Signs of a Bipolar Episode
Feeling more tense or nervous**
Feeling that people are talking about me**
Having more trouble sleeping**
Change in level of activity**
Having more trouble concentrating**
Losing interest in things I usually like doing
Seeing friends less
Enjoying things less
Feeling more depressed (or suddenly grandiose)
Eating less
Having more religious ideas
Preoccupied with one or two ideas
Having trouble making sense when talking
Feeling like I was forgetting things more
Feeling worthless
Feeling like I was going crazy
Hearing voices or seeing things
Feeling that someone else was controlling me
Feeling badly for no apparent reason
Stopped caring how I looked
Having more nightmares or bad dreams
Feeling more angry over little things
Thinking about hurting myself
Feeling more aggressive or pushy
Feeling too excited or overactive
Having trouble relating to family
Having frequent aches and pains
Drinking more alcohol
Using more drugs (uppers, downers, LSD, marijuana)
Thinking about hurting someone else
** Universal Warning Signs
These signs are different for everyone. It is important to work out which signs may be relevant to you and have a plan of what to do should any of these signs of a bipolar relapse appear.
Sources:
McFarlane, W., Terkelson, K., "New Approaches to Families Living with Schizophrenia." Institute, 62nd Annual Ortho-Psychiatric Meeting, N.Y., 1985.
Inner North Brisbane Mental Health Service, Warning Signs of A Possible Relapse
next: Bipolar Disorder FAQs
~ bipolar disorder library
~ all bipolar disorder articles
APA Reference
Staff, H. (2008, November 29). Early Warning Signs of a Bipolar Relapse or Oncoming Episode, HealthyPlace. Retrieved on 2023, December 11 from https://www.healthyplace.com/bipolar-disorder/articles/early-warning-signs-of-bipolar-relapse
Last Updated: April 7, 2021