UCLA-led Study Challenges Bipolar Depression Treatment Guidelines
Prominent researcher claims current treatment guidelines for bipolar depression may actually lead to a bipolar depression relapse.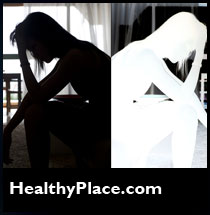 A study led by a UCLA Neuropsychiatric Institute researcher challenges standard treatment guidelines for bipolar depression that recommend discontinuing antidepressants within the first six months after symptoms ease.
Study participants treated under the guidelines relapsed at nearly twice the rate of those who continued taking antidepressants in conjunction with their mood stabilizer medication during the first year after remission of acute bipolar depression. The researchers found no increased risk of manic relapse in those who continued the medication for one year.
The findings appear in the July 2003 edition of the American Journal of Psychiatry.
"The common clinical practice of discontinuing antidepressant use in bipolar patients soon after remission of depression symptoms may actually increase the risk of relapse," said Dr. Lori Altshuler, a professor at the UCLA Neuropsychiatric Institute and the study's lead author.
"Long-held concerns regarding a risk of switching into mania may actually interfere with establishing effective guidelines for treating and preventing relapse of bipolar depression," she said. "Guidelines more similar to those of maintenance treatment of unipolar depression may be more appropriate for individuals with bipolar depression who respond well to antidepressants. A controlled, randomized study is needed to address these questions."
Bipolar disorder is characterized by alternating cycles of depression and mania. Symptoms of mania include elevated or expansive mood, inflated sense of self-esteem or self-importance, decreased need for sleep, racing thoughts and impulsive behavior. Overall, about 3.5 percent of the population has bipolar disorder, occurring equally between men and women.
The study examined 84 individuals with bipolar disorder whose depression symptoms eased with the addition of an antidepressant to an ongoing mood stabilizer. Researchers compared the risk of depression relapse in 43 individuals who discontinued antidepressants within 6 months of remission with the risk of relapse in 41 who continued taking antidepressants.
At one year after improvement of depression symptoms, 70 percent of the antidepressant discontinuation group had relapsed, compared to 36 percent of the continuation group.
The research was supported by the Stanley Medical Research Institute, a Bethesda, Md.-based nonprofit organization that supports research on the causes and treatment of schizophrenia and bipolar disorder. Three pharmaceutical companies provided free medication but no other financial support.
Altshuler is director of the Mood Disorders Research Program at the UCLA Neuropsychiatric Institute. Researchers from seven other Stanley Bipolar Treatment Network sites participated in the study.
The UCLA Neuropsychiatric Institute is an interdisciplinary research and education institute devoted to the understanding of complex human behavior, including the genetic, biological, behavioral and sociocultural underpinnings of normal behavior, and the causes and consequences of neuropsychiatric disorders.
This story has been adapted from a news release issued by University Of California - Los Angeles.
next:  Depression: The Toughest Part of Bipolar Disorder
~ bipolar disorder library
~ all bipolar disorder articles
APA Reference
Staff, H. (2007, February 3). UCLA-led Study Challenges Bipolar Depression Treatment Guidelines, HealthyPlace. Retrieved on 2023, December 4 from https://www.healthyplace.com/bipolar-disorder/articles/challenges-bipolar-depression-treatment-guidelines
Last Updated: April 7, 2017